High-Speed 1612 UV Printer with Toshiba CE4M / Ricoh G5i Print Heads for Wood Metal Glass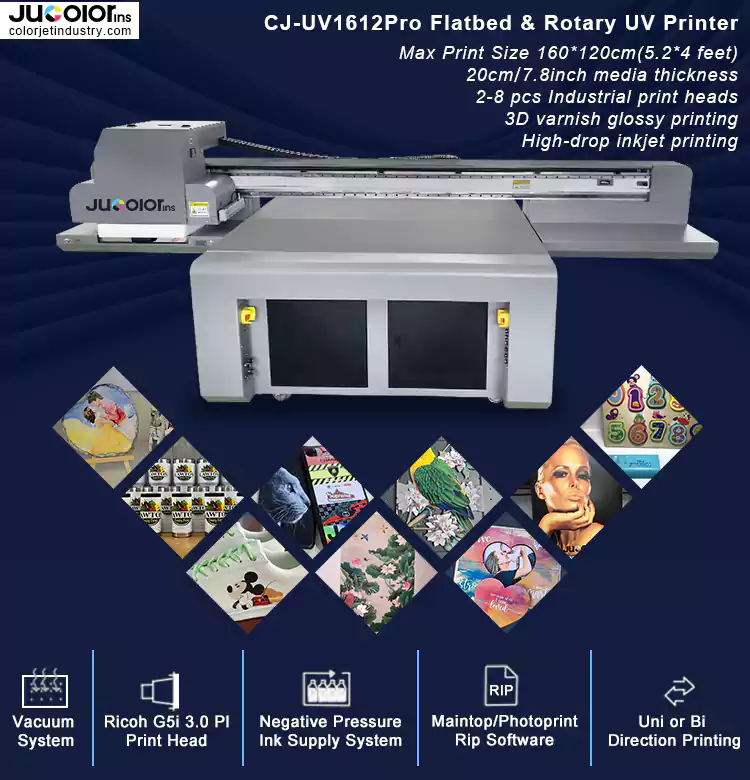 Jucolor  CJ-UV1612Pro A0 size uv led printer is developped by Jucolor team for customers who want faster printing speed, high quality printing out, less maintenance, Flexible printing
this A0 uv printer use Multifunctional printing system and motherboard, can match, different industry print heads like ESPON 3200-U1 Print heads, Ricoh G5/6 or G5I print heads, Toshiba CE4M print heads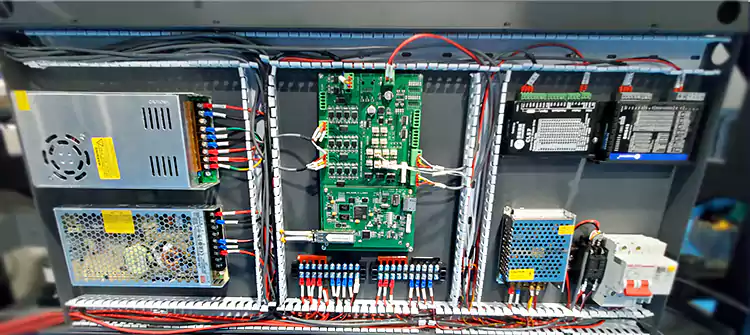 Professional printing mainboard & system 
*Ensure printer work stable, improve printing quality *Support cmykcm/CMYK,lc,lm+white+Varnish inks printing one pass, 3D embossed effect printing varnish glossy effect printing *Can support 3-8 pcs print heads for fast speed printing,High jet printing, the print head can print 10 mm high drop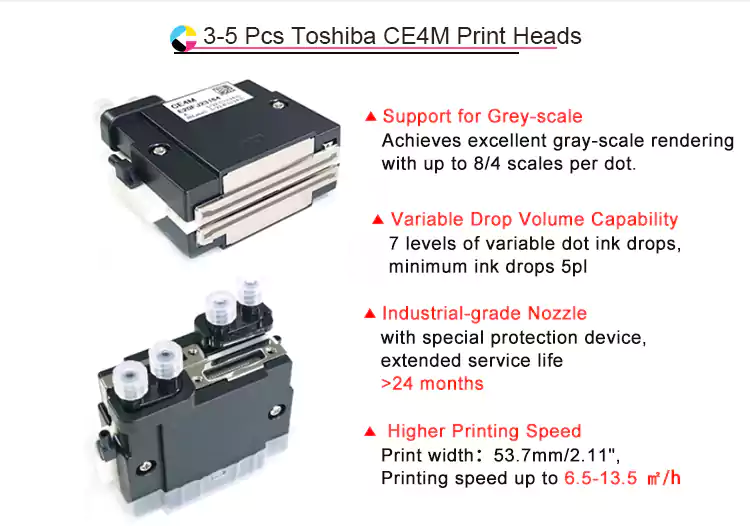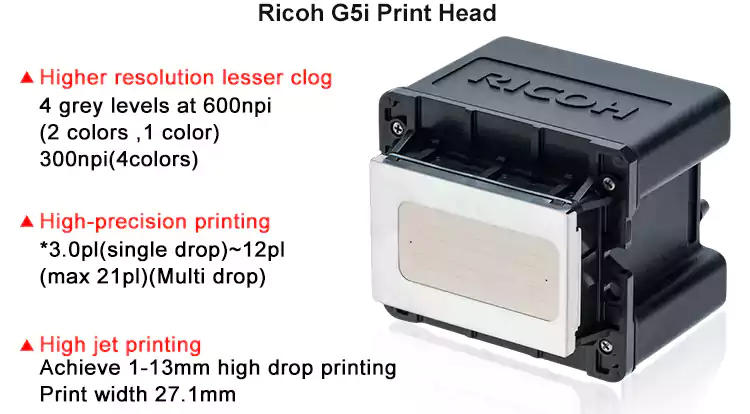 Equipped with 3-8 industrial printheads
Ricoh G5i and Toshiba CE4M printheads, 2 years lifespan, less maintenance, support CMYK, lc, lm, white and varnish inks one-pass printing, 2800dpi high-resolution printing, can achieve wonderful 3D light oil realistic effects. high droplet printing is available for this high drop uv printer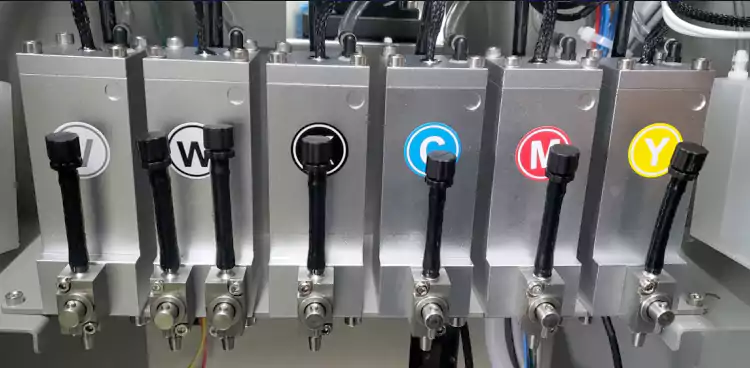 Adopts a negative pressure ink supply system
During the printing process, the ink runs smoothly, the color is output stably, and there is no problem of insufficient ink supply. It is equipped with a backflow protection device to ensure the safety of the negative pressure system.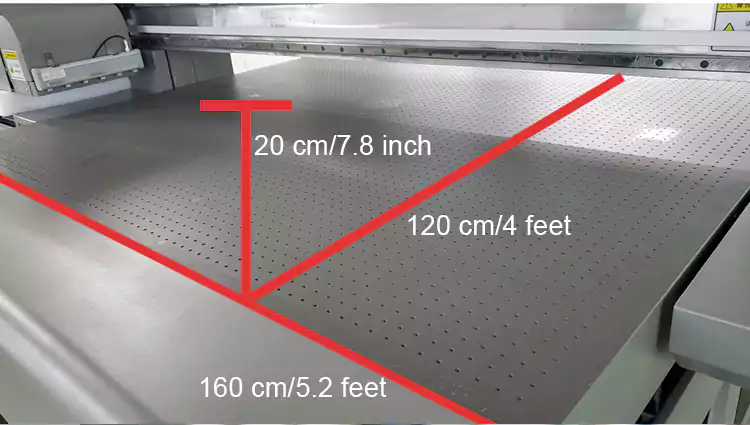 Print size is 160*120cm
Jucolor 1612 UV printer, large vacuum-absorbed platform with ruler is very good at absorbing materials and is good for printing light items. The maximum print size is 160*120cm, which allows you to print a large number of items at one time, making it highly efficient for production printing. Custom printing on materials up to 20cm thick, football balls, suitcases, bottles, cups, boxes and other items with thickness can be printed.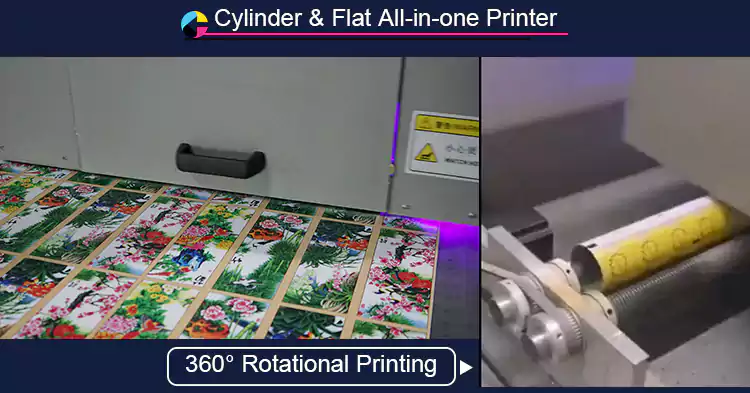 Cylinder and faltbed uv printer
Jucolor large format UV flatbed printer, which can be equipped with a cylindrical jig or customed with special fixtures to enable the printing of different cylindrical or shaped objects.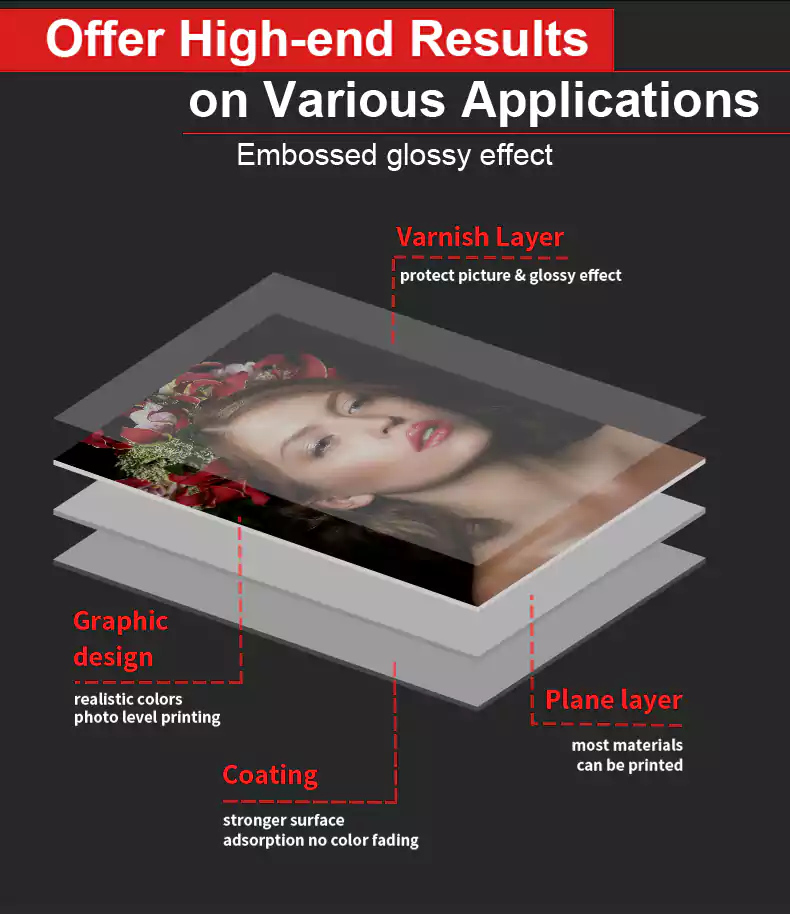 Jucolor large UV printer can be used in a wide range of materials can be printed, wood, tiles, metal, mugs, mobile phone cases, we use multiple industrial-grade nozzles, so you can achieve color white and varnish inks one-pass printing, 3D embossed varnish commercial products, varnish effect makes the picture more vivid and textured.
APPLICATIONS & SAMPLES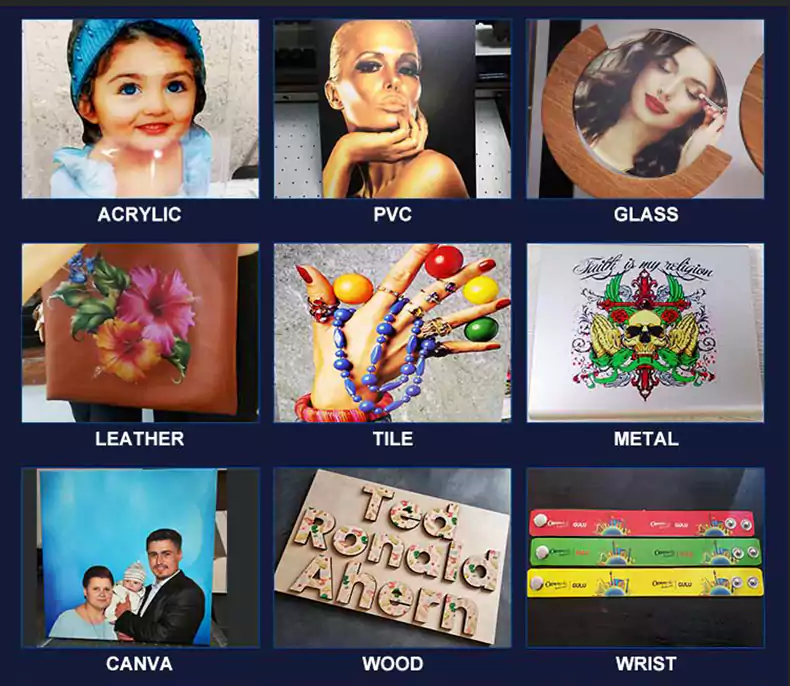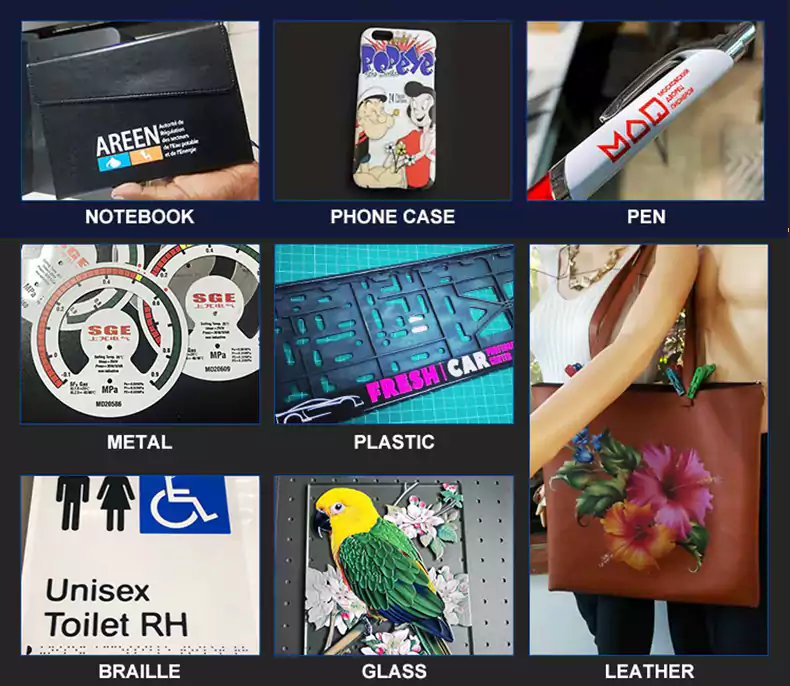 Chat Now Get Free Printing Test
CUSTOMERS FEEDBACK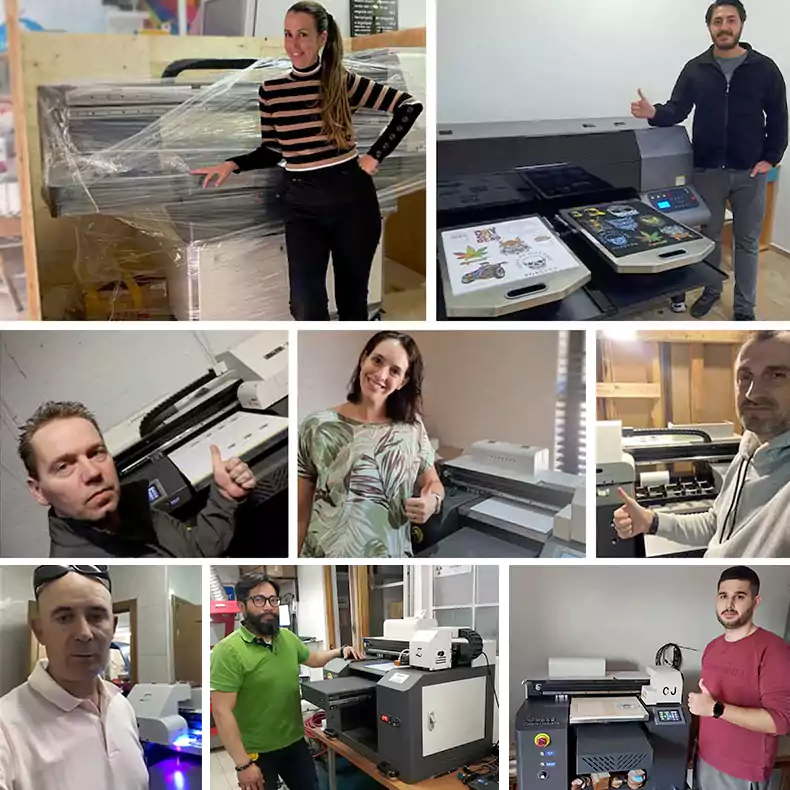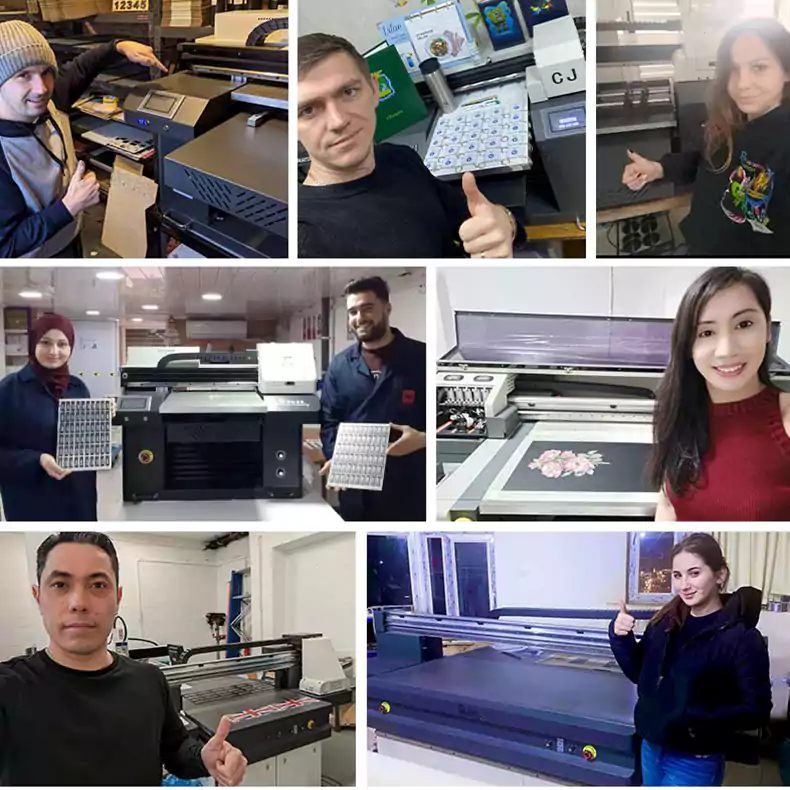 OUR SERVICE & COMPANY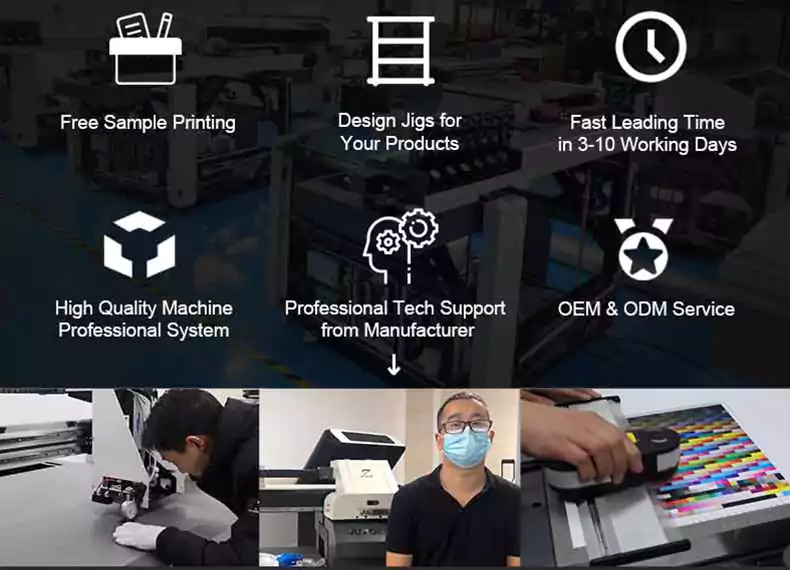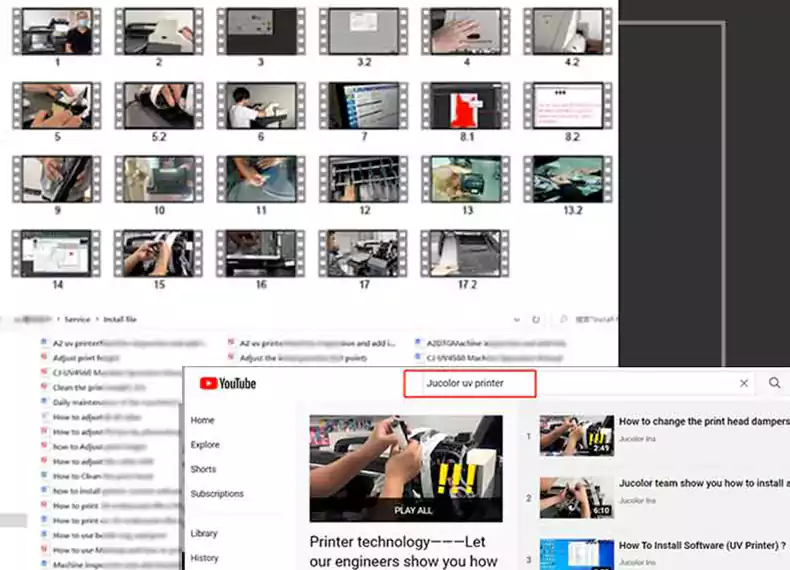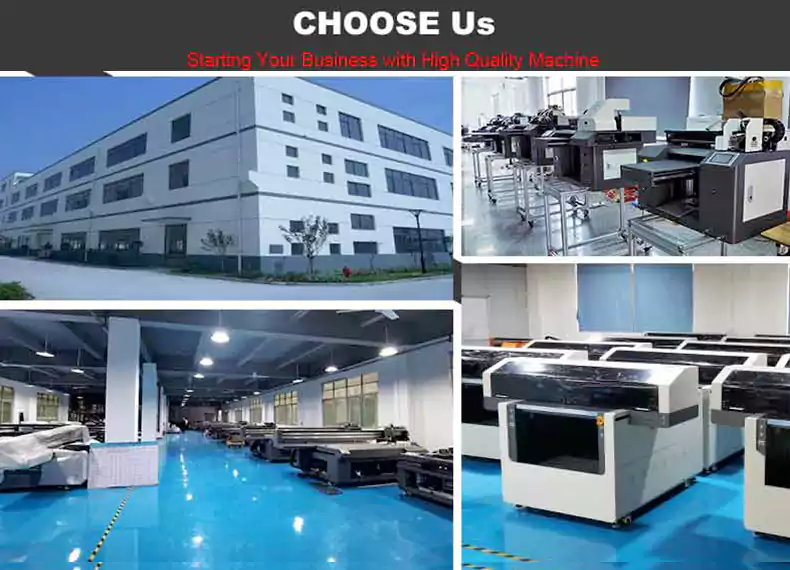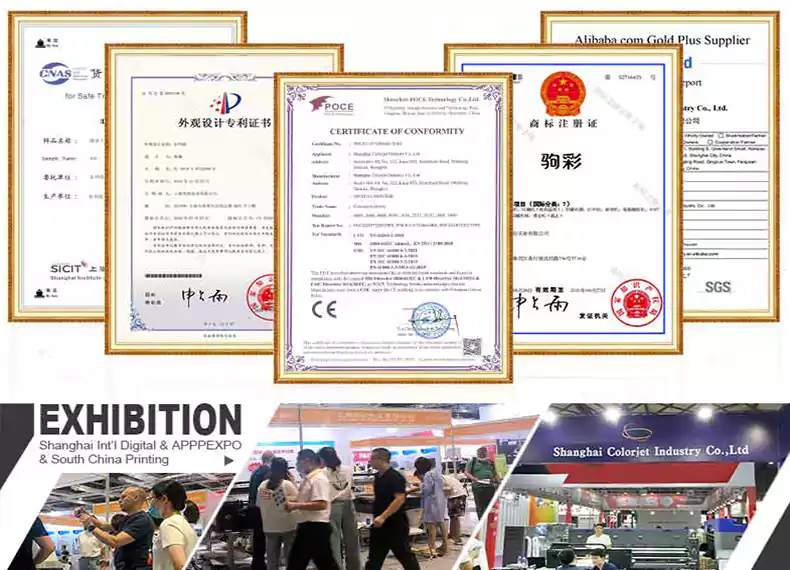 MORE DETAILS OF 1612 UV PRINTER
Printing Detail

CJ-UV1612Pro Flatbed Printer

Printing Head

5-8 pcs Toshiba CE4M, 2-4 pcs Ricoh g5i, 2-4 pcs EPSOON I3200-U1  print heads

Printing Size

160*120cm/5.24*4 feet

Printing Height

20cm/7.8 inches

Printing Resolution

300*1200DPI, 300*1800 DPI,300*2400 DPI

Printing Direction

Smart Bi-directional Printing

Print Quality

True Photographic Quality

Printing Speed (Bi-directional, Single color, Feathering:122)

Resolution

300*1200dpi

300*1800dpi

720*2400 dpi

Pass

6 pass

8 pass

12 pass

Speed

13.5 m2/h

8 m2/h

4 m2/h

Inks Color

CMYK,LC,LM+White+Varnish

Ink Type

UV LED curing ink

Applicable Medias

phone case, pen, braille,small tube, lighter,wood, glass, acrylic, plastic,aluminum,mug/bottle, sign, leather, PVC, metal, ceramic
tile, board, rubber, porcelain, marble, granite,MDF,ABS,etc

Special Remarks

Customized is available.

Power

2850 W/ Hour.

Machine Size

3350*1880*1306 mm,850 kg

Payment Terms

T/T; bank transfer, Western union

Warranty

One year warranty,all lifetime service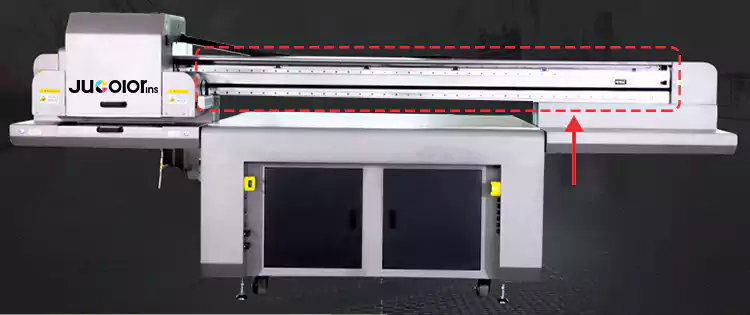 Double Hi-win silent guide rail
Jucolor high quality of 1612 UV flatbed printer with double Hi-win silent guide rail, high strength and stable structure, long use time, stable operation, and accurate inkjet printing.

Bold Y-axis screw guide
ensure high-precision operation of the print head, high-quality printing, long service life, and never deformed.
 Negative pressure ink supply system
Jucolor popular high quality of 1612 A0+ uv printer equipped with a negative pressure ink supply system, which can directly press the ink into the print head to maintain a stable supply of ink, ensure high-quality printing results, and reduce maintenance costs.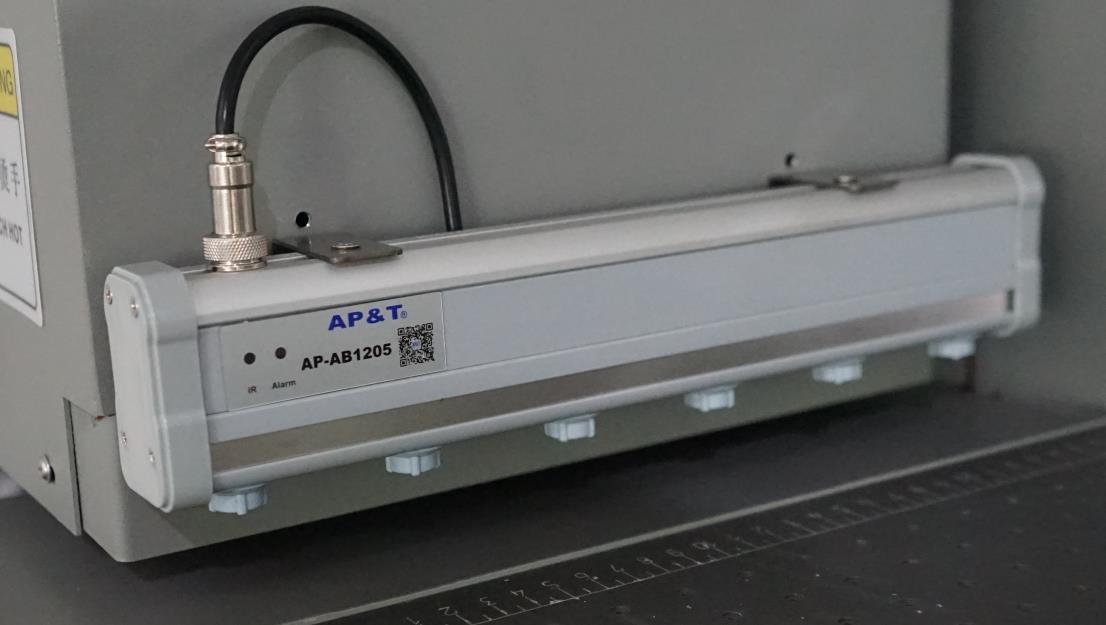 Eliminate static electricity on the material and make the ink drop more stable.

Sectional & individual vacuum suction control,concentrate energy ,save energy.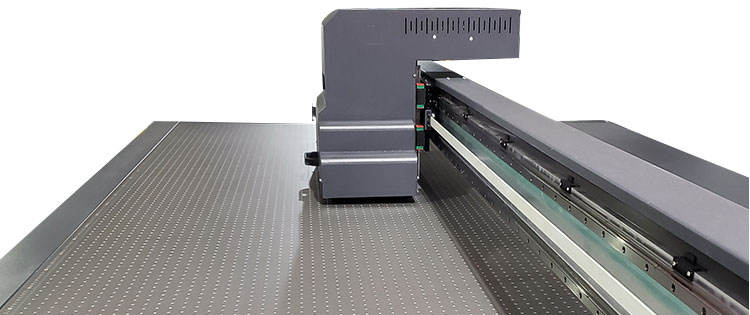 Jucolor hot sale flatbed 1612 uv printer with an automatic height measuring system, the printing work can be completed more efficiently.