CJ DTG4260D A2 DTG Printer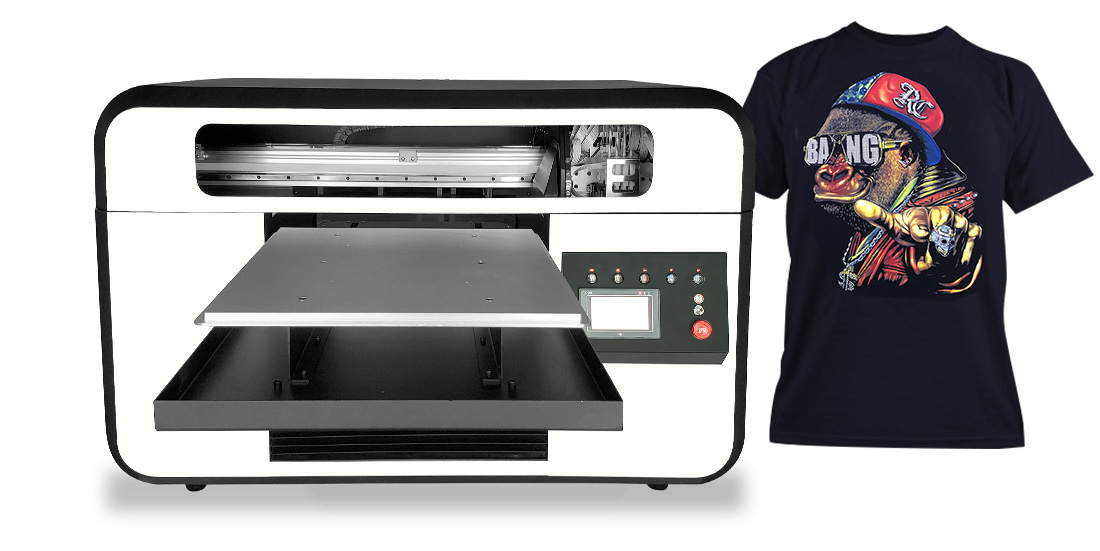 CJ New Best Qualtiy A2 DTG Printer (CJ-DTG4260D) for Blck Color T Shirts Printing
1、With two EP i3200 industrial print heads, can support, CMYK+white inks printing one pass,with faster printing speed.
2、White ink automatic circulation system to keep white ink print smoothly not sediment,effectively improve print head service life.
3、Equipped with three different sizes of printing tray, A2, A3, A4, which are easy to disassemble, ensure to print on of different ages and body types clothes.
Product Name
CJ-DTG4260D A2 T Shirt Printer
Features
1.Two pcs print heads ,fast printing speed
Machine Type
Automatic Flatbed Small Garment Inkjet Printer
2.With white ink circulation system
Printer Head
2 PCS EPSON i3200/XP600 Print Heads
3.Rugged aluminum alloy machine structure
Printing Size
42*50 CM/30*40 CM/ 20*30 CM (3 Models)
4.Aluminum alloy automatic cleaning unit
Max Printing Gap
25.6 CM/10 Inch
5.LED touch control panel
Height Adjustment
Automatic with Sensor
6.T shirt tray made by Cast aluminum alloy
Ink Color
2(CMYK+4Whites), 16 colors
7.Three kinds of size fixtures
Ink Type
Textile Pigment Ink
8.Smart Bi-directional Printing
Ink System
CISS Built Inside with Ink Bottle
9.Can for dark items
Ink Supply
500ml/Bottle
10.Finished product is firm and can't wash off
Ink Consumption
9-15ml/SQM.
Operation System
Microsoft Windows 98 / 2000/XP/Win7/Win8/Win10
Automatic Cleaning

Automatic cleaning with motor and pump

Languages
English/Chinese
RIP Software
Maintop 6.0 or PhotoPrint DX Plus
Interface
USB2.0/3.0 Port
File Format
EPS/TIFF/PSD/BMP/JPG
Driving Power
110 V/ 220 V
Printing Method
Drop-on-demand Piezo Electric Inkjet
Power Consumption
850 W
Printing Resolution
720*1800 dpi,720*2400dpi, 720*3600 dpi
Working Environment
20 ~ 28 ℃ HR40-60%
Printing Speed
35-45s for white t shirts,55s for black shirts
Power Requirement
50/60HZ 220V(±10%)<5A
Printing Direction
Smart Bi-directional Printing Mode
Machine Dimension
110*100*62.5 CM
Printing Quality
True Photographic Quality
Packing Size
122*112*85 CM
Applicable Materials
more than 40% Cotton,Cotton blended with high content,
Machine Net Weight
100 KG
T-shirt,cloth,shoe,bag,textile,fabric,Etc
Gross Weight
145 KG
Media Feeding System
Auto/Manual
Packing
Plywood Case

MACHINE ADVANTAGE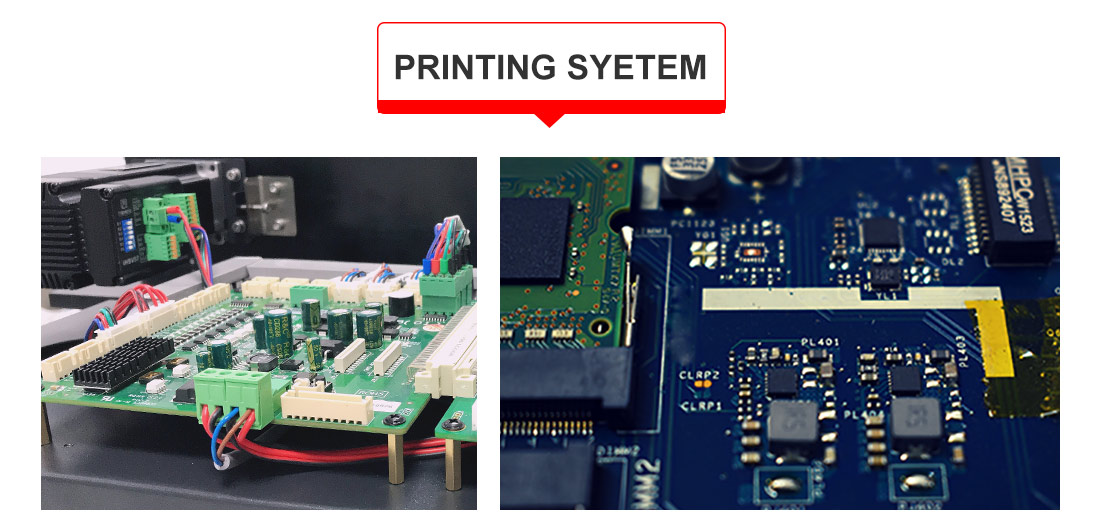 Improve stability of printer, effectively reduce unnecessary maintenance, support two-way printing, white and color printing at the same time, automatic height measurement, automatic cleaning, automatic change of printing position.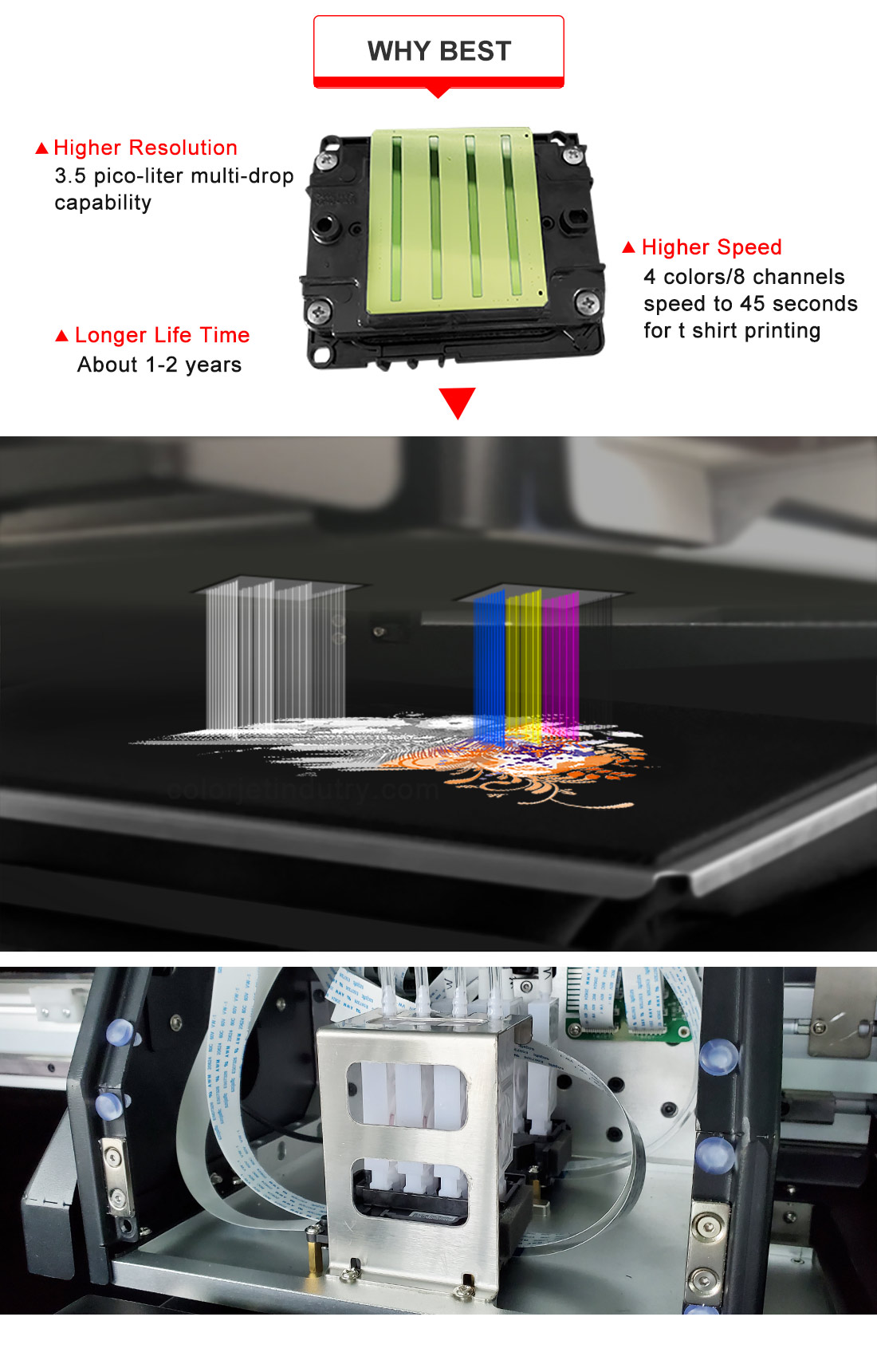 with 2 PCS Industrial level configuration print head(EP SON I3200-A1) provide a new level of productivity and efficiency to your printing business,
allowing print shops to print hundreds of shirts per day, with a remarkably low cost of ownership. 
Support: 720*1800dpi  720*2400dpi, 720*3600dpi printing. color inks and white inks, one-pass prints at industrial-level speeds. 
The operation process is simple and can quickly complete the printing of an item.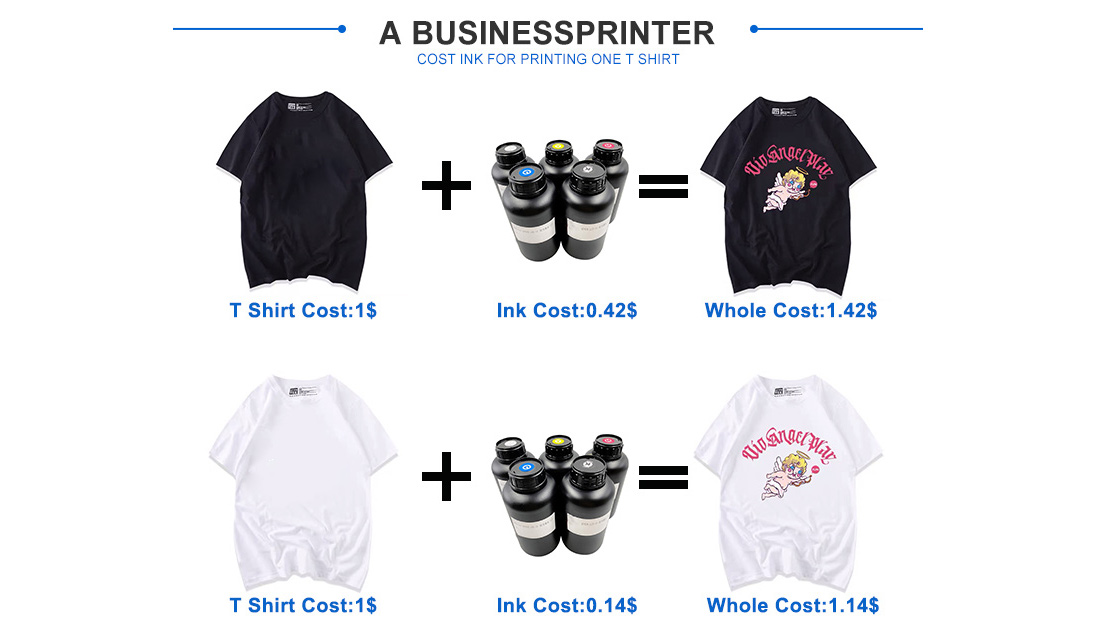 Printing cost is low , with greater business prospects

MORE PRODUCT DESCRIPTION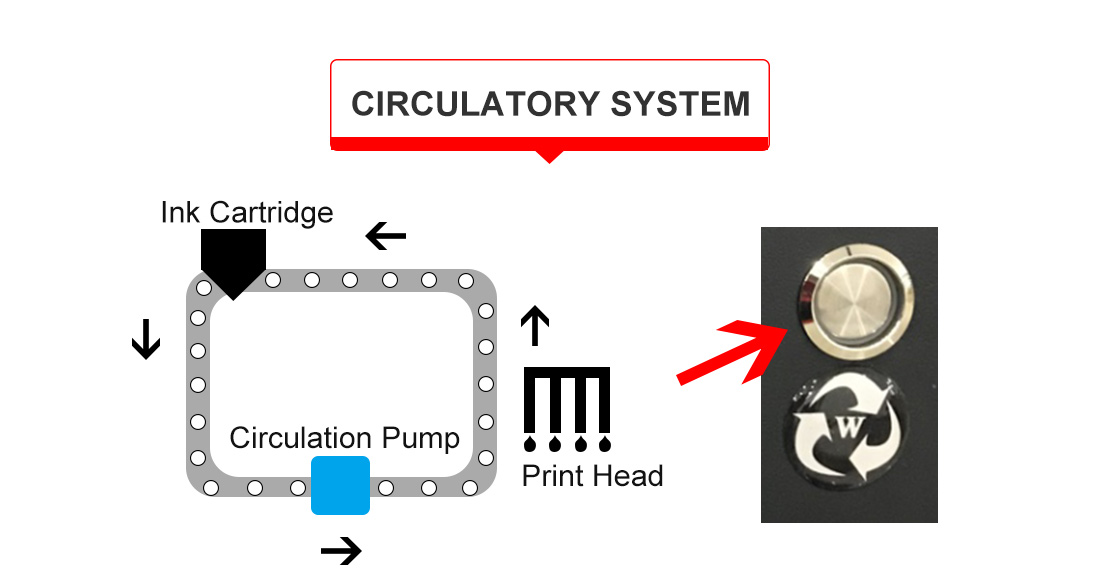 white inks automatic circulation system
if white inks is not used for a long time, it will easily precipitate and block the nozzle. which will affect printing, white inks automatic circulation system, effectively prevent ink precipitation, reduce inks waste, reduce operation costs, and maintain, consistent ink concentration at all times to achieve constant output.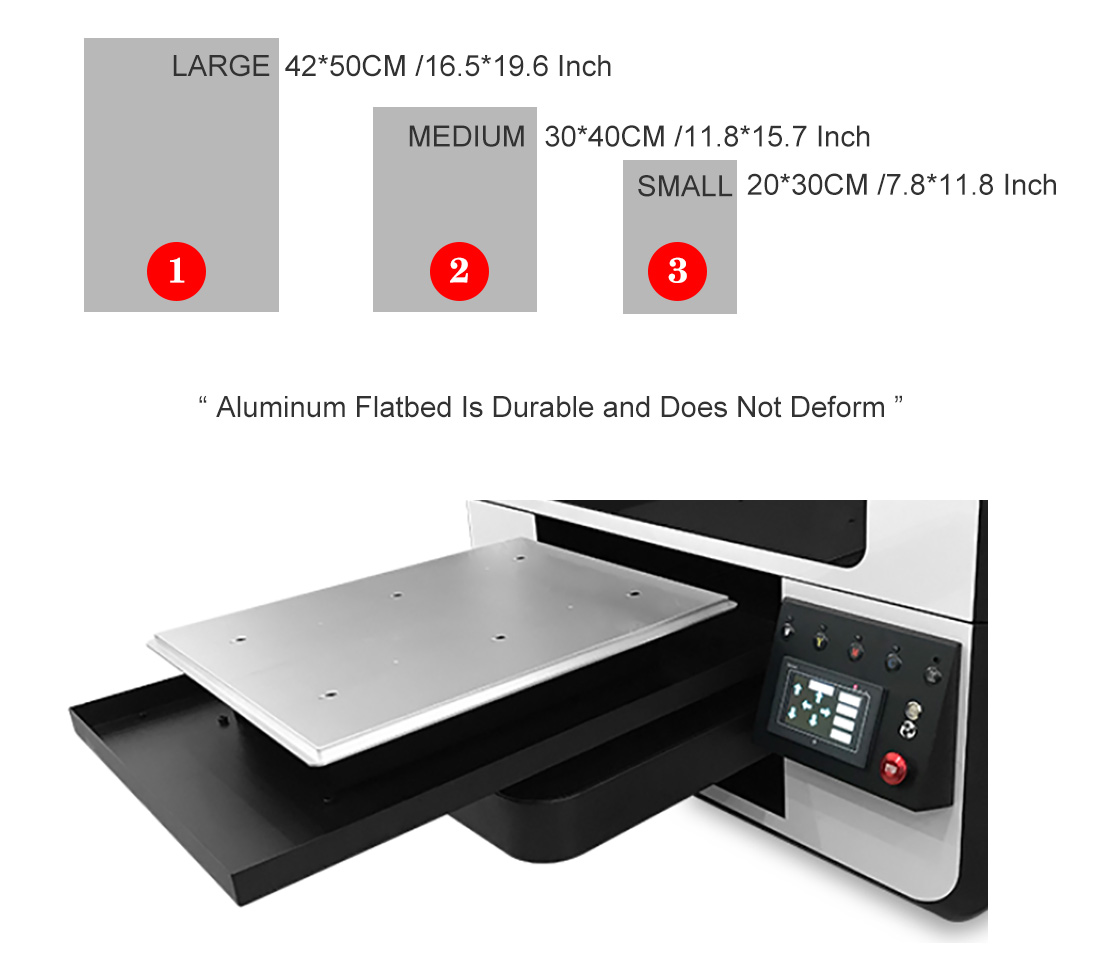 Multiple printing tray made by Aluminum alloy,equipped with 3 models different size printing tray to meet with size clothes printing. Large size is 42*50cm, middle size is 30*40cm and small size is 20*30cm,42*50cm size is suitable for large size clothes printing,20*30cm size is Customized design for baby clothes printing.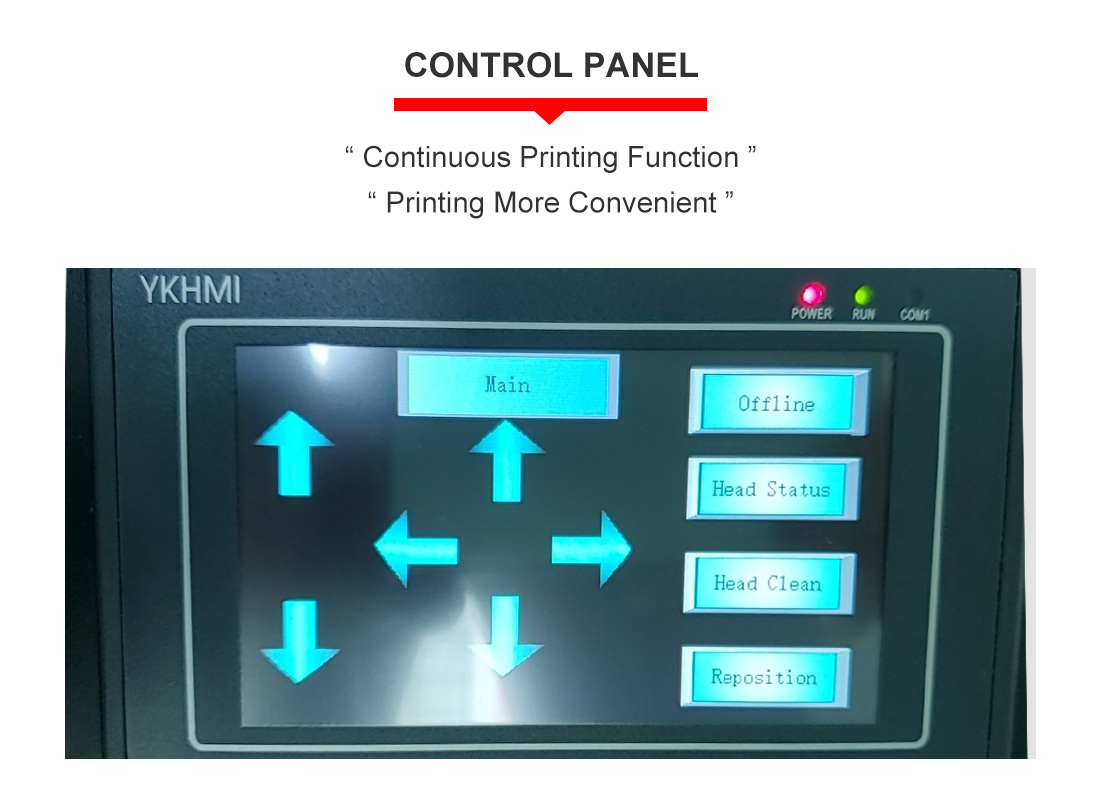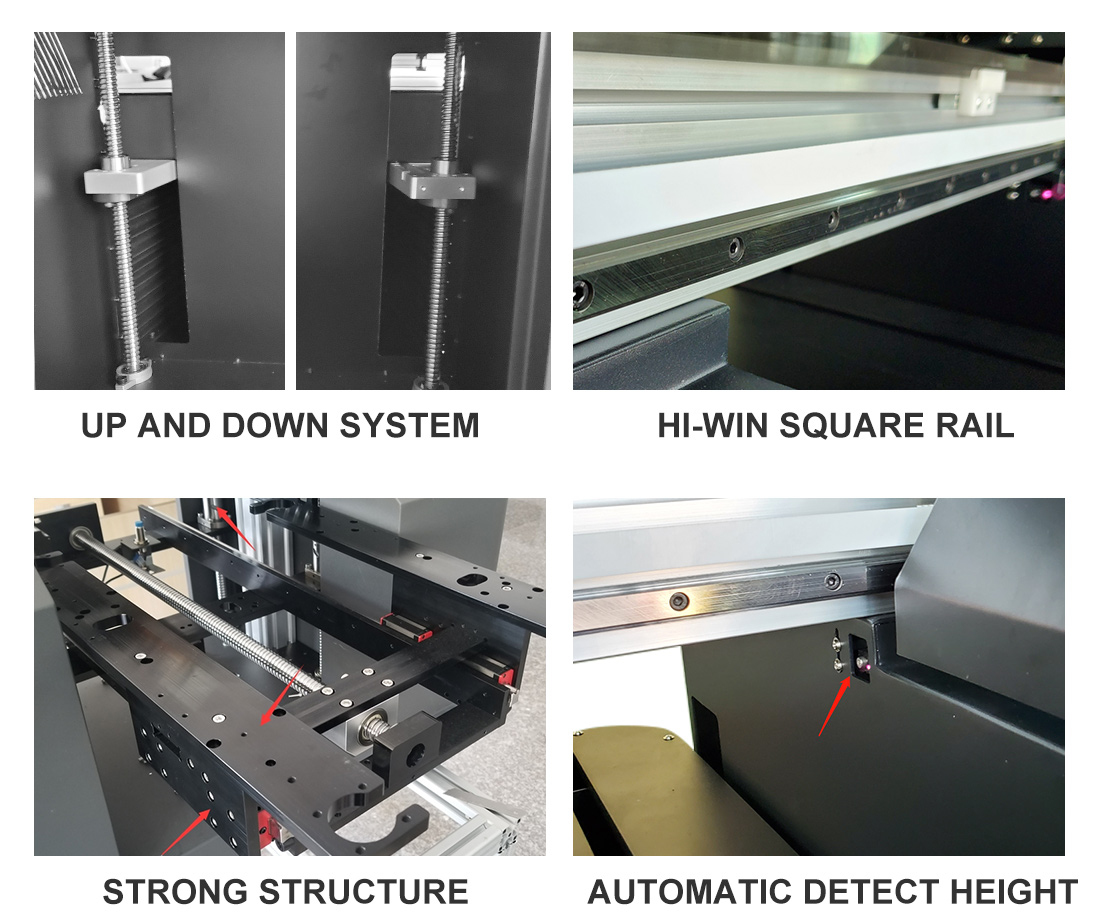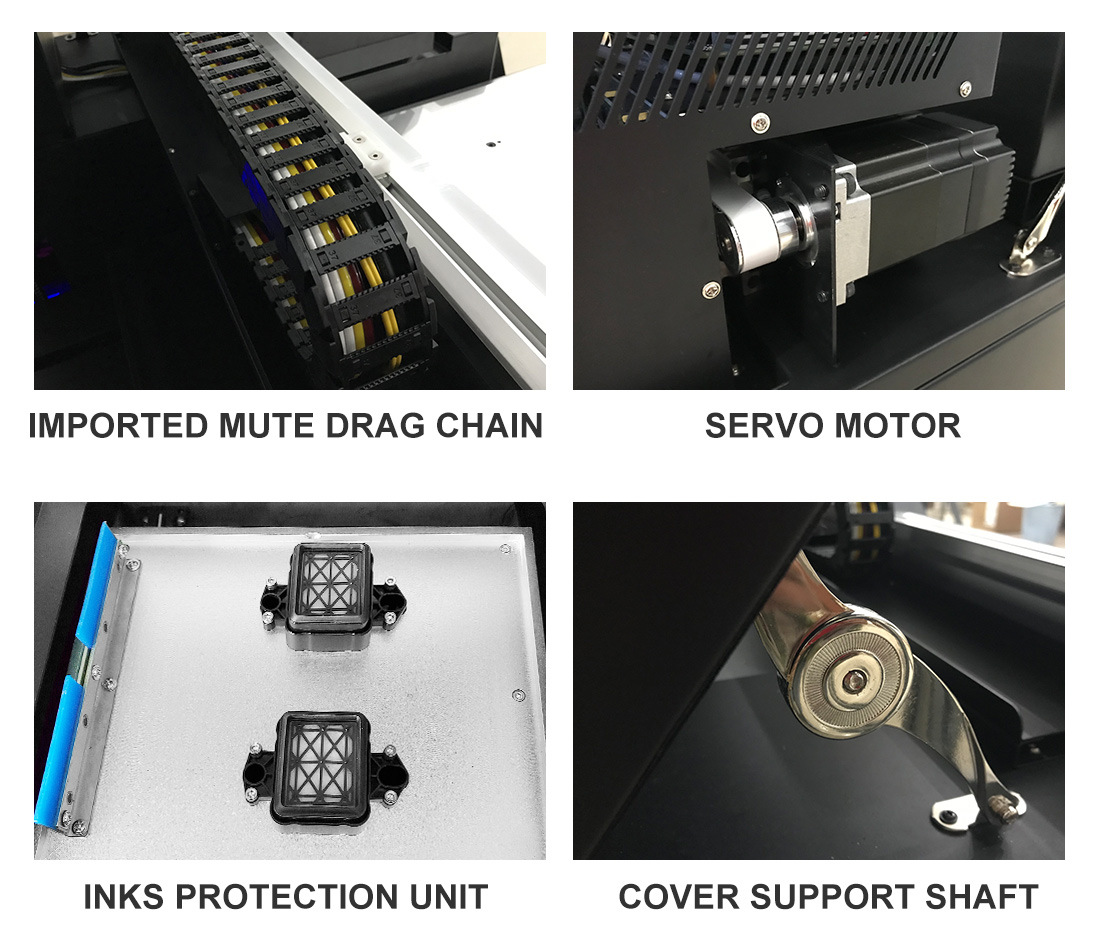 APPLICATIONS & SAMPLES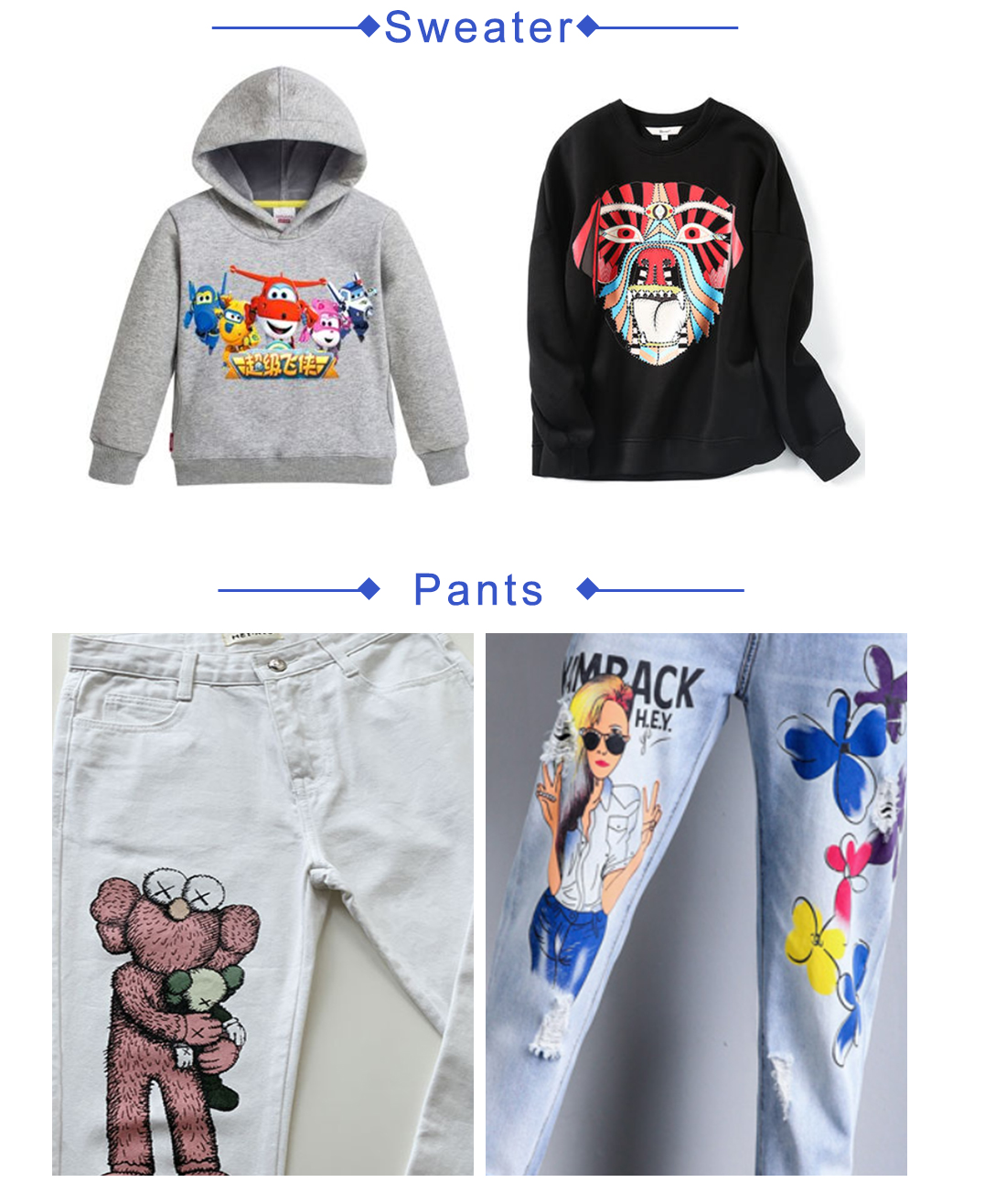 CUSTOMERS FEEDBACK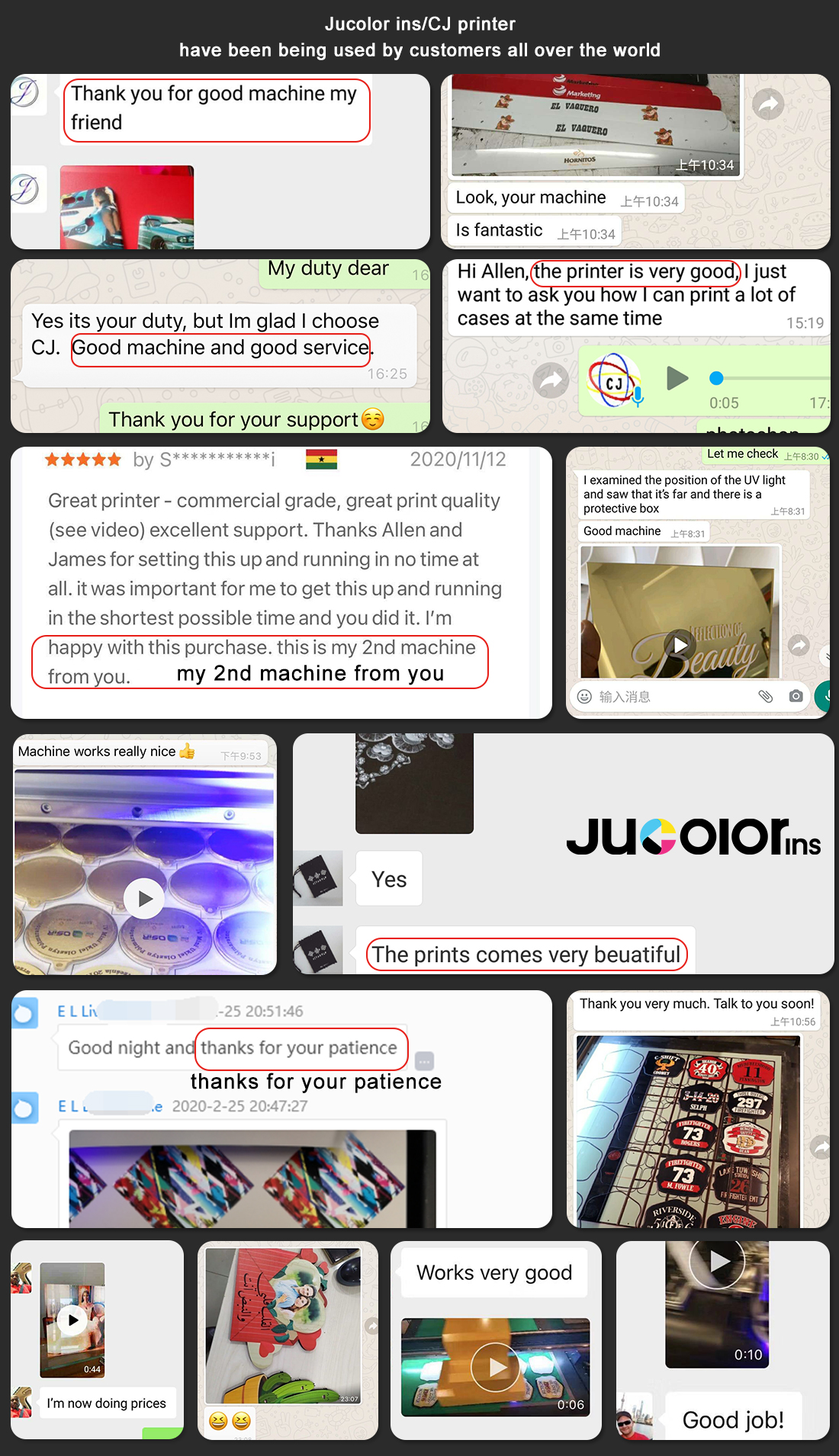 FACTORY PACKING & SERVICE

To provide customers with the best service are our eternal goal.
* We are original manufacturer who design and produce our printers,our own professional engineer team knows well about
* One to one professional technical operation free training ,remote guidance maintenance,online technical service is more speedy and efficiency
* Long-term supply of high quality oniginal ink and spare parts.
FAQ
Q1:Are you the manufacturer?
A: Yes, our factory specialized in the UV printer, t-shirt printer and eco solvent printer in Shanghai. Welcome to visit us, and it will be great if you are interested to be our agent in your country.
Q2:How can we start to use the printer ?
A:When you got the printer ,our engineer will service you at first ,They will tell you how to start and teach you use it one by one until you can use it by yourself
Q3:where can I purchase more inks or parts from?
A:Our factory also provide inks ,kinds of rotary and other parts,you can buy from us or other suppliers in you local market
Q4:What's the printing cost ?
A:Usually the A3 full size cost about 0.06USD So the printing cost is very low
Q5:Does the uv printer can print the 3D embossed effect ?
A:yes ,its can print out that effect ,please contact us for more information and printing videos
Q6:How to maintenance the printer ?
A:About the maintenance ,we suggest to power on the printer once a day .If you don't use the printer more than 3 days ,please clean the print head with cleaning liquid and put in the protective cartridges on the printer ,protective cartridges are specially used for protect print head
Leakage protection device