UV Printer Printing on Phone Case High Speed Multi-Functional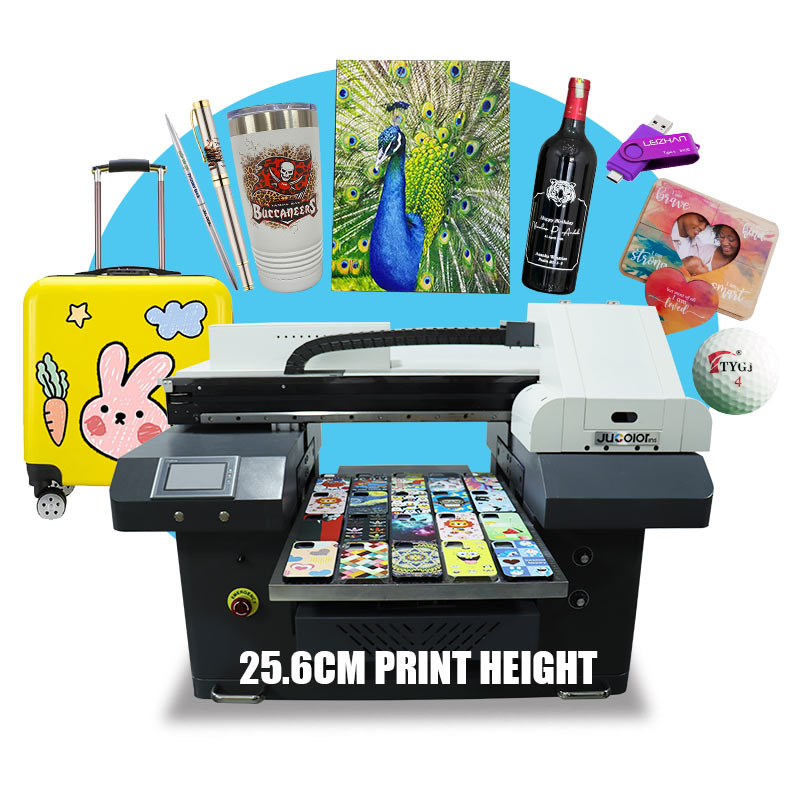 1. Compact design, small size, easy to enter door
2. Aluminum alloy machine structure, long working life, high-precision printing
3. Support White+CMYK+Varnish inks one pass printing.
4. 3D embossed + Varnish glossy printing
5. Auto cleaning,auto height adjustment, self-checking,easy to maintenance
One Machine, Multi-Field Printing
Compact design, small size, easy to enter door;Neither big nor small size, 6 square meters of small space is enough, flexible for different size and production,it meets people's home printing business.
A2uv printer is a small and flexible uv printer, but it can have a wide printing range. According to its printing size (43*60cm), you can even fit a suitcase, which also means that as long as it is smaller than the luggage Boxes of small items can be printed.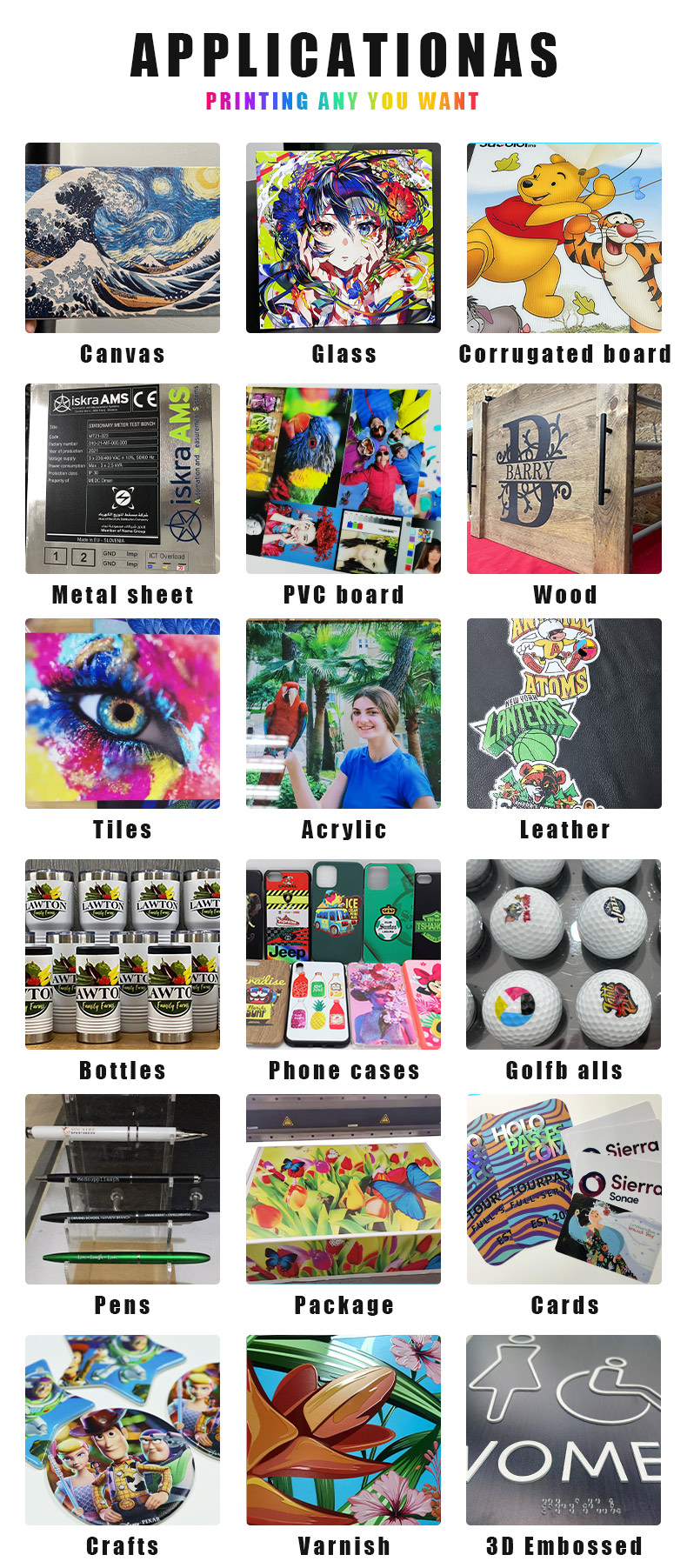 Contact us for free sample printing test
Whether you plan to start a printing service business or already have experience using UV printers, we provide free printing solutions.
Our rich product models can meet different commercial printing needs. Contact us for more details. Our products have a wide range of applications. At the same time, we have done relevant professional tests on different materials from the customer's perspective, such as leather printing, considering whether it is resistant to folding, metal plates, outdoor advertising boards, ceramic tiles and other materials inks that are resistant to sunlight and hundred-grid knives. Scratch test. Whether you want to print footballs, luggage, rocks, computer cases boards, Christmas gifts, home decoration materials, expensive metal pens, thermos cups, mugs, Beer barrels, ice hockey pucks, toys, wine bottles, photo albums, cards, notebook cases, acrylic glass with reverse printing, varnish relief three-dimensional effect, small word edge high-definition printing, and other commercial applications, we can meet your requirements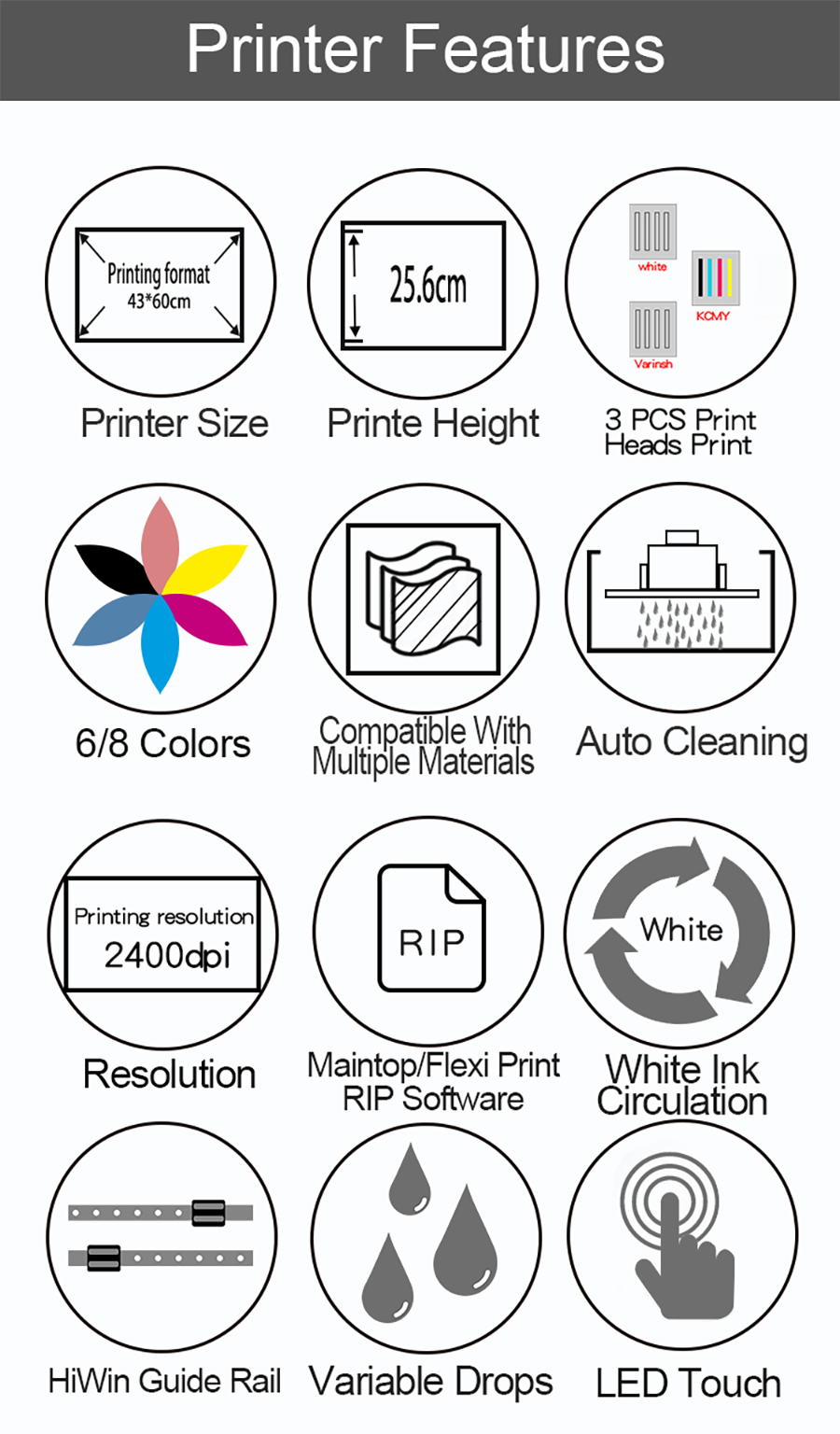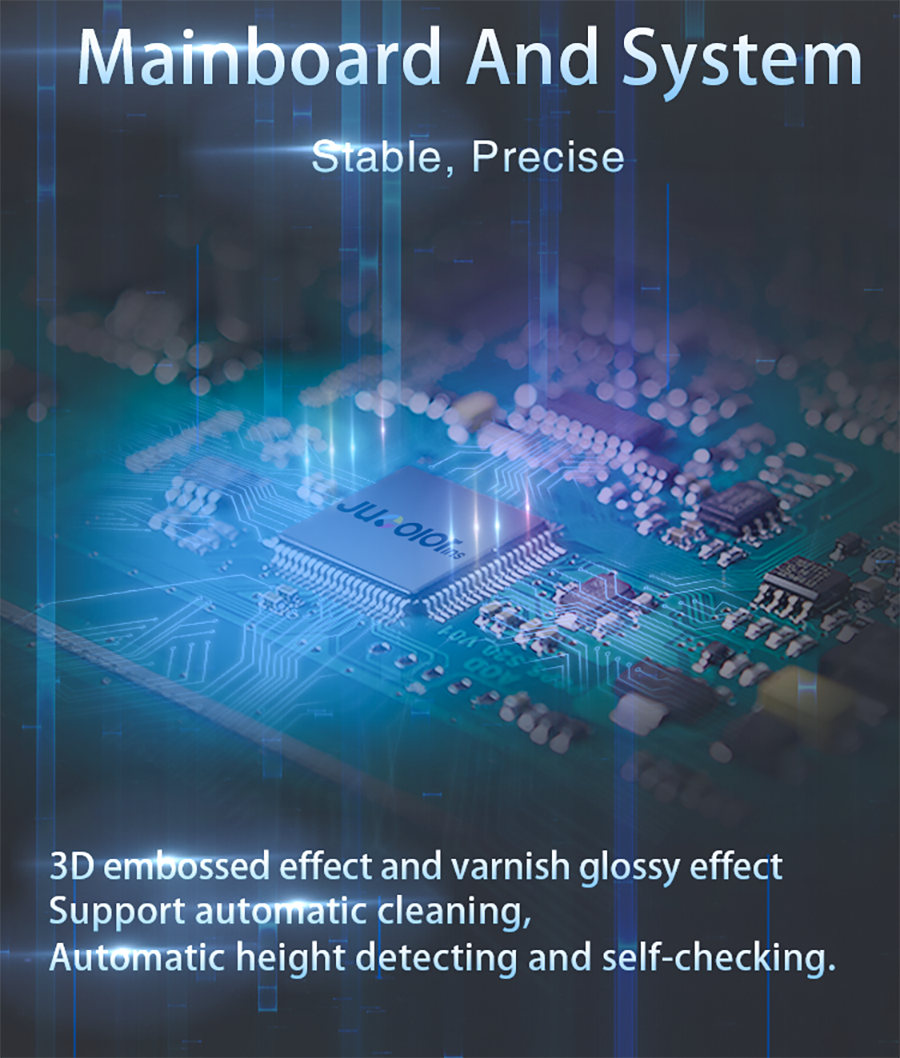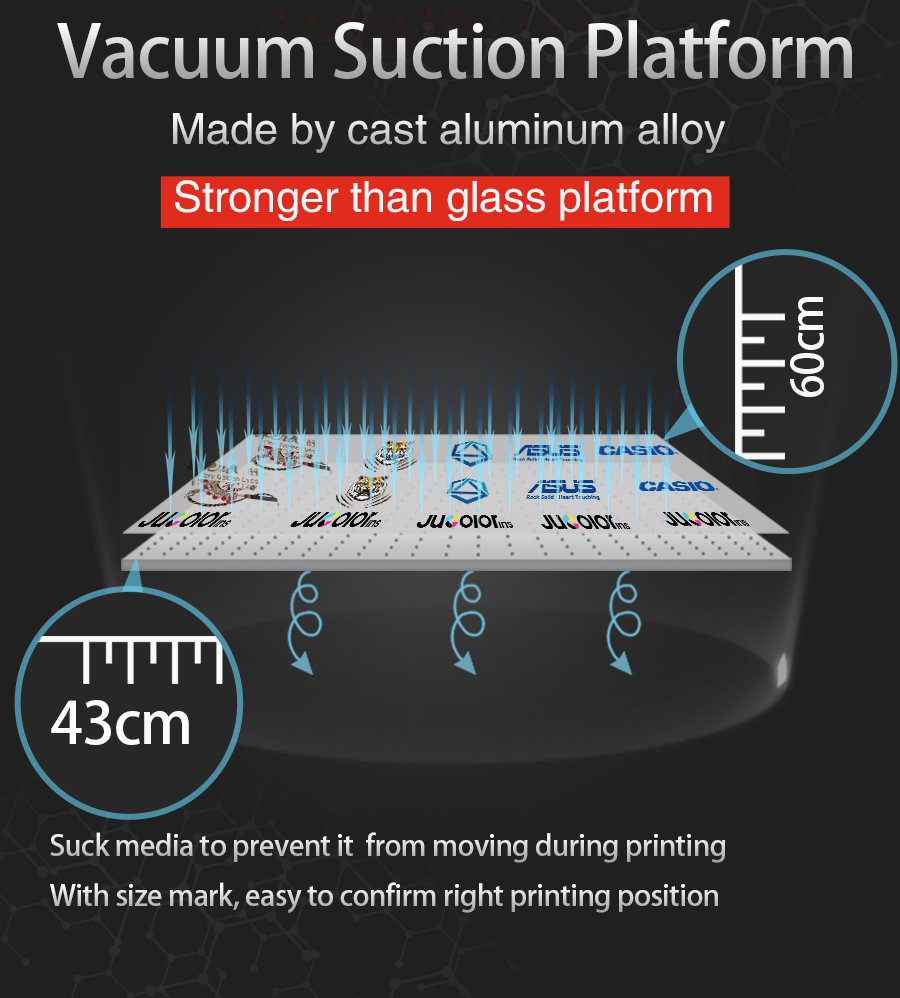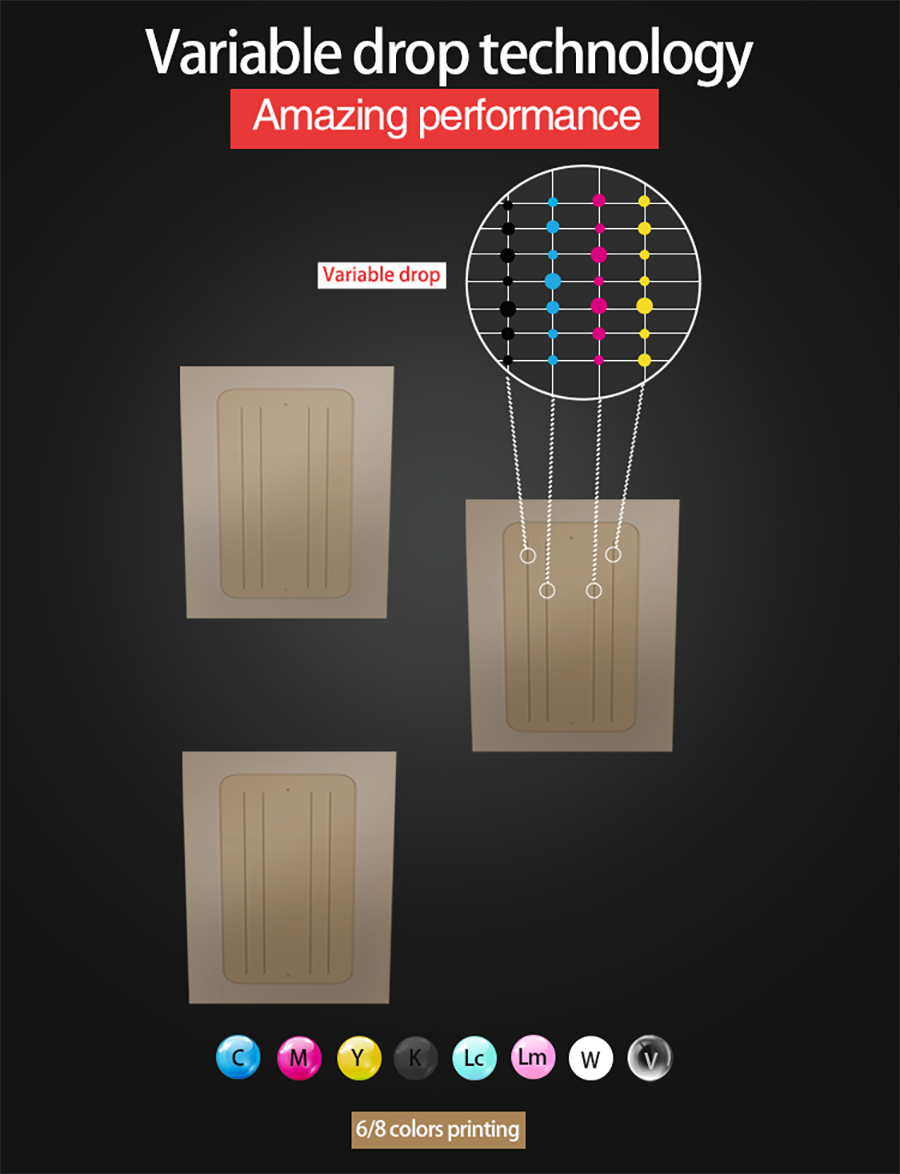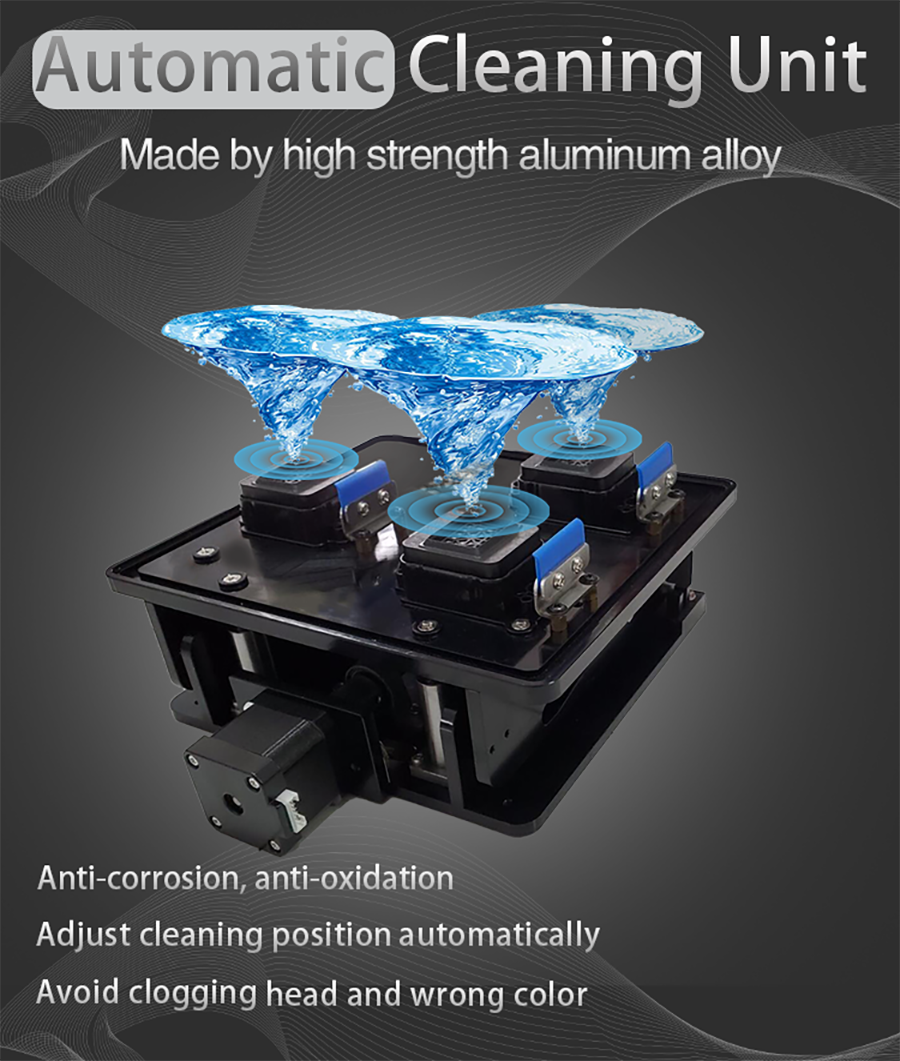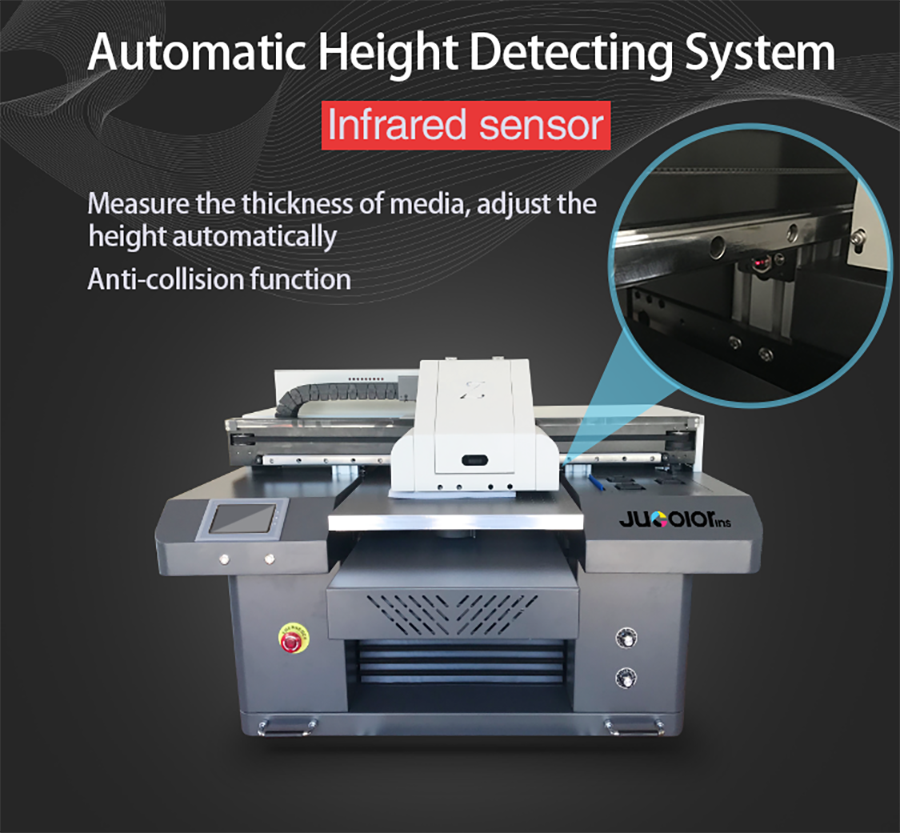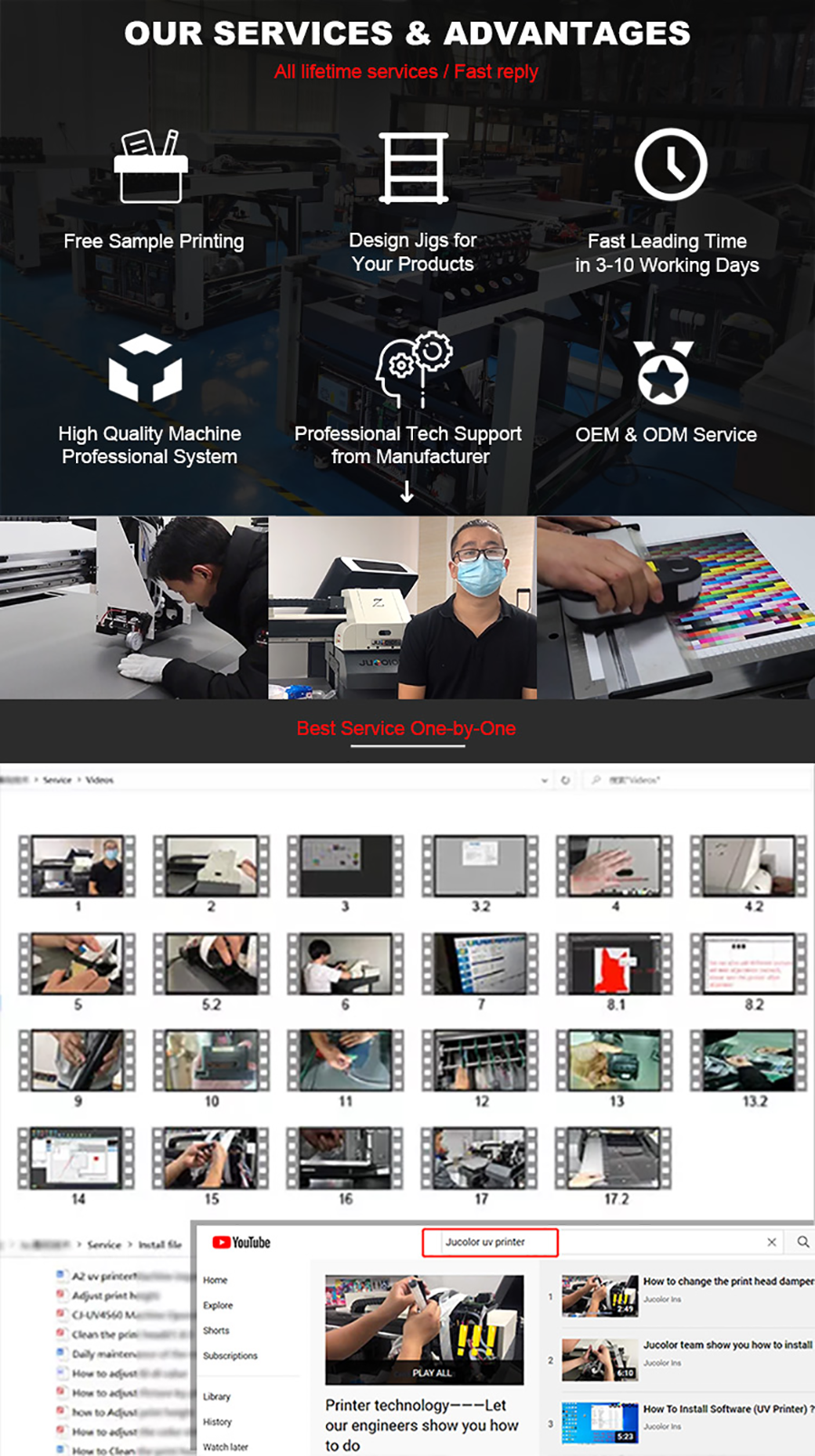 * We are an original manufacturer who designs and produces our printers, our own professional engineer team knows well about the printer
* One to one professional technical operation free training, remote guidance maintenance, and online technical service is more speedy and efficiency
* Long-term supply of high-quality original ink and spare parts.
*Our products have export certificates, which can help you provide the information if you need it.
nombre del producto
Impresora UV digital A2 CJ-UV4560D
Características
1. Aceptar impresión de altura de material de 10 pulgadas
Tipo de máquina
Impresora de inyección de tinta UV pequeña de cama plana automática
2. Total de 5 tornillos de bola en el eje Y y el eje Z
cabezal de impresora
3 cabezales de impresión EPSON DX10 (TX800)/E1600/DX7
3. Estructura de máquina de aleación de aluminio resistente
Tamaño máximo de impresión
43*60 CM/16,9*23,6 pulgadas
4. Unidad de limpieza automática de aleación de aluminio
Brecha máxima de impresión
25,6 CM/10 pulgadas
5.Panel de control táctil LED
Ajuste de altura
Automático con Sensor
6. Mesa de adsorción al vacío con marca de regla de margen
Color de tinta
CMYKCM+ 6 Blanco+6 Barniz, 18 Colores
7. La fuente de luz UV se puede ajustar
Tipo de tinta
Tinta de curado UV LED
8. Con cabezales de impresión de 3 piezas, impresión rápida
Sistema de tinta
CISS construido en el interior con botella de tinta
9. Puede imprimir con efecto brillante en relieve 3D
Suministro de tinta
500 ml/botella
10. El producto terminado es resistente al agua y a los arañazos.
Consumo de tinta
9-15ml/m2.
Sistema operativo
MicrosoftWindows 98/2000/XP/Win7/Win8/Win10
Sistema de curado UV
Lámpara LED UV (refrigeración por agua)
idiomas
Inglés / chino
Software RIP
Maintop 6.0 o PhotoPrint DX Plus
Interfaz
Puerto USB2.0/3.0
Formato de archivo
EPS/TIFF/PSD/BMP/JPG
Potencia de conducción
110 V/ 220 V
Método de impresión
Inyección de tinta piezoeléctrica drop-on-demand
El consumo de energía
850W
Resolución de impresión
720*1080 ppp, 720*1440 ppp, 720*2160 ppp
Ambiente de trabajo
20 ~ 28 ℃ HR40-60%
velocidad de impresión
Aproximadamente 85 segundos para tamaño A4 (con 1440 ppp)
Requisitos de energía
50/60HZ 220V(±10%)<5A
Dirección de impresión
Modo de impresión bidireccional inteligente
Dimensión de la máquina
110*95*80 CM
Calidad de impresión
Verdadera calidad fotográfica
Tamaño de embalaje
115*125*94 CM
Materiales aplicables
Bolígrafo, Caja del teléfono, Botella, Taza, Azulejo de cerámica, Encendedor, Caja de regalo, USB, Tarjeta
Peso neto de la máquina
115 kg
Metal, madera, vidrio, plástico, cuero, PVC, mármol, papel, TPU, etc.
Peso bruto
210 kg
Sistema de alimentación de medios
Manual de auto
Embalaje
Estuche de madera contrachapada