UV printer 9012 with Ricoh G5i print heads high quality printing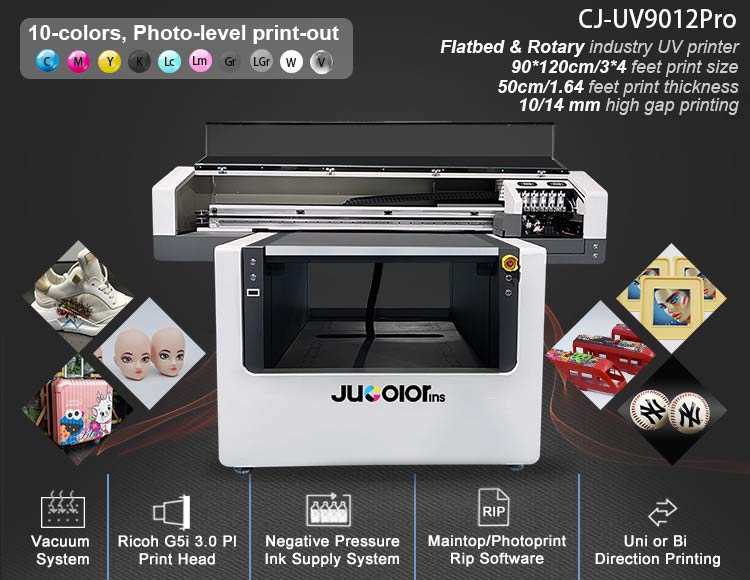 Photo Level UV Printing Machine
Adopts UV-led curable & direct printing technology(No plate making). Negative pressure system for inks supply, effectively guarantees life of print head and high-quality print output. High quality uv printer for leather packet bags notebooks, MDF board, uv glass printer, acrylic uv printing, ect.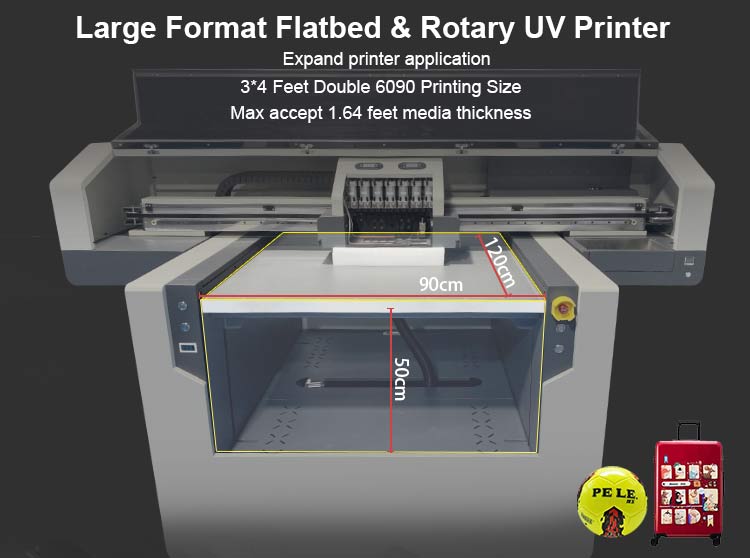 Max Print Size 90*120cm/3*4feet
which are twice of the regular A1+ UV varnish printer, Can print more materials or large area items, improving the printing efficiency. The thickness of the acceptable printing material is 50cm,which can realize the printing of various items.It's best for large diameter, high thickness items custom print, uv flatbed printer on travelling suitcase luggage trolley case,basketball uv printer.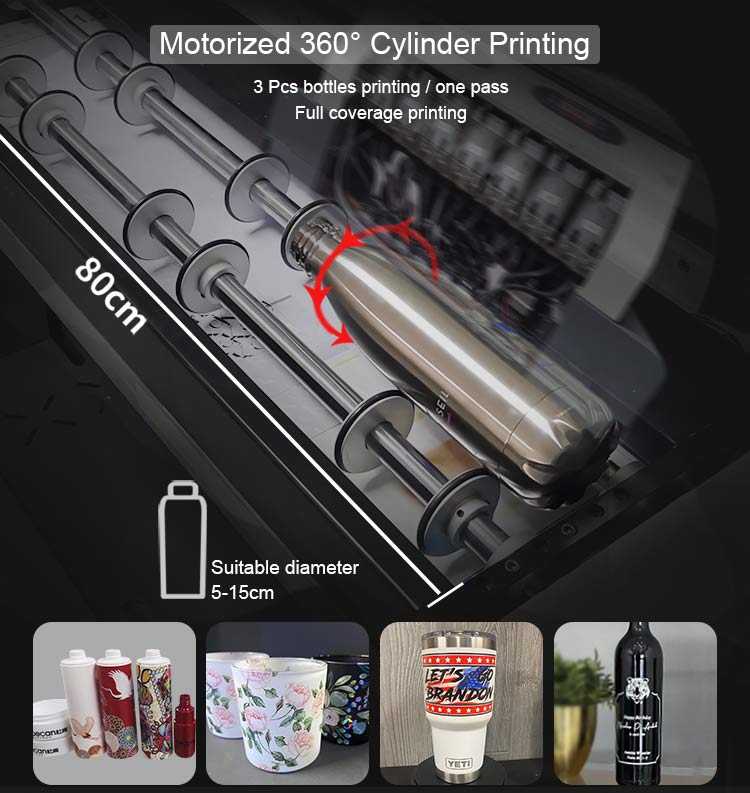 Bottle/Tube Rotary Printing
With a cylindrical fixture, cylinder bottle and tumbler UV rotary printer, it can perfectly realize the printing of cylindrical objects of various sizes.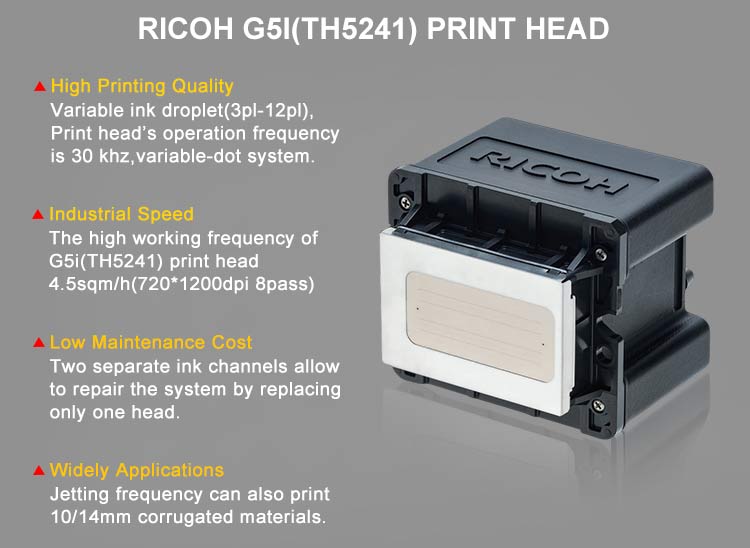 Industrial G5i Print Head
Jucolor 9012 UV digital printer equipped with Japan Ricoh industrial level G5i print heads, 3.0PL drop volume, Compatible with CMYK,LC,LM, Grey,LGrey, eight-color uv led ink, effectively improve printing quality and printing accuracy, flatbed uv printer for advertising with photo-level printout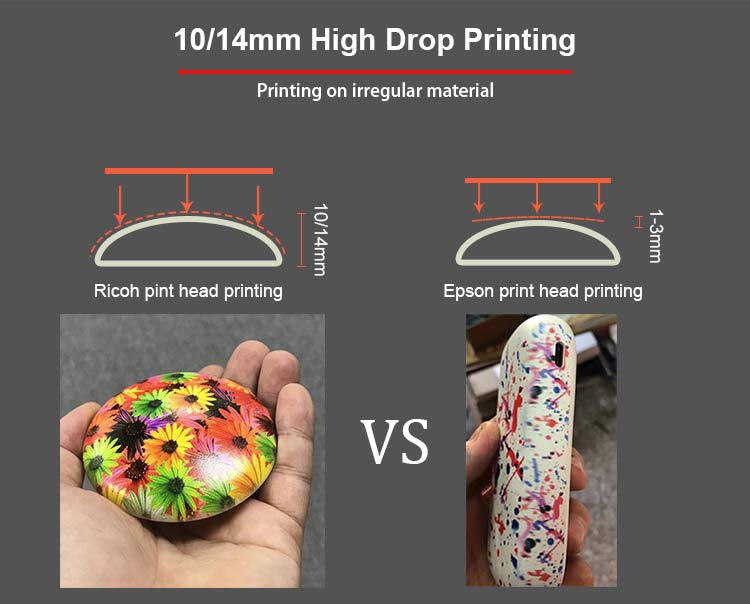 14 mm Max High Droplet Printing
Make this industry uv led printer be able to print on uneven and irregular materials. like toys, suitcases, glasses cases, surfboards, trolley cases, shoes, helmets, toys, electrical panels, cabinets, hairpins, accessories, bottles, cups, etc. on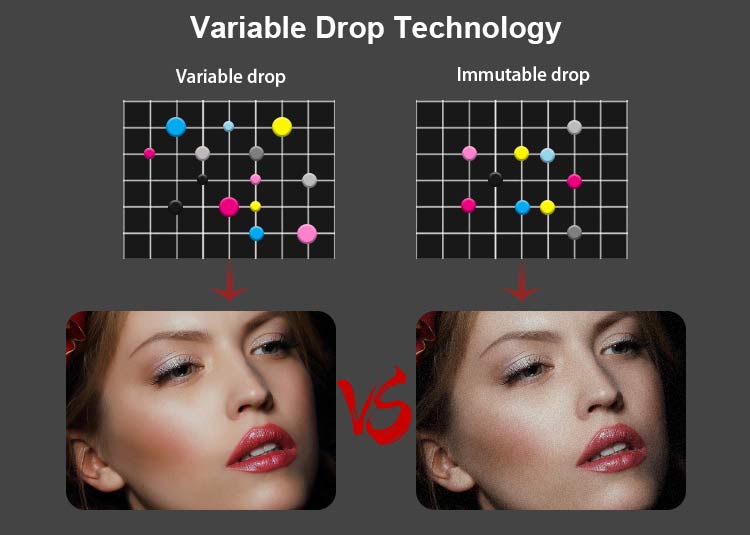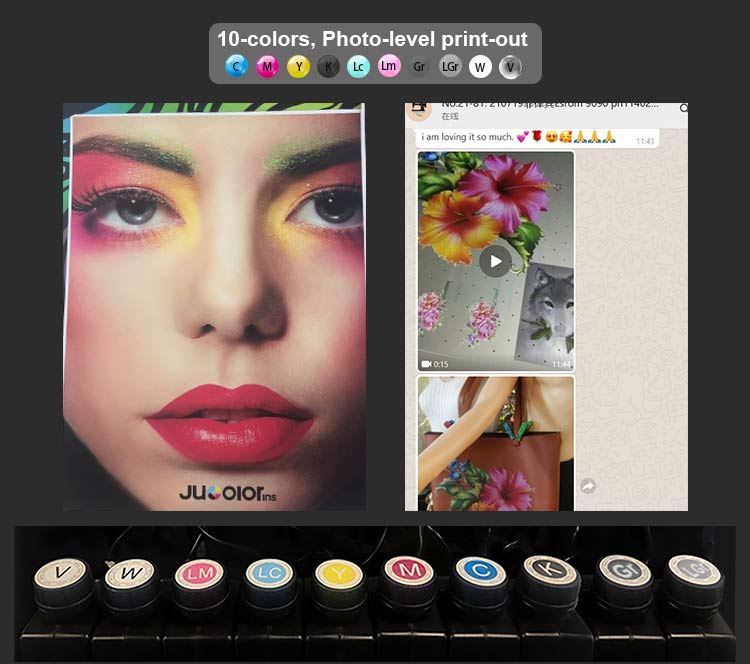 Vivid UV Printing Result
Jucolor large uv shoes printer with variable ink droplet effect printing, 10-colors, White, CMYK,LC,LM,LK.LLK, Varnish, photo level printing quality.stampante uv