With the popularization of smart phones, demand for mobile phone cases become huge. Personalized customization of mobile phone cases is more and more popular. UV printers can provide a variety of personalized printing solutions for mobile phone cases.
Mobile phone shells are divided into: soft shell, hard shell, transparent shell, white shell, dark shell
* Printing requirements: only color printing, only white printing, CMYK,+white inks printing. Varnish inks glossy effect printing, 3D embossed printing
* Mobile phone case printing steps:
1. check the size of phone case
2. set printing picture according to customer needs,
3. print positioning line, place phone case on printer platform
4. printing
* Printing cost of mobile phone case
Take Iphone 7Pus case as an example:
only print CMYK color inks, cost 0.008USD
only print white inks, full size printing, cost 0.008USD
Cmyk+white inks full size printing, cost 0.016USD
CMYK+White+varnish inks full size printing cost 0.024USD
CMYK+white,+3D embossed effect is 0.024-0.032 USD
* Phone case printed picture hold time
The mobile phone case printed pictures because of friction (pockets, hands, touches, etc.), which will cause printed pictures to fade.
When using hard ink, printed picture can last for 8-13 months without fade
When using soft ink, printed picture can last for 8-10 months without fade
mobile phone case is consumable, customers will change phone case in 3-6 months, so we feel that whether soft ink or hard ink can meet customer needs
* Points to note when printing:
1. Hard ink cannot print soft phone cases, soft ink can print hard phone cases
2. Rubber or tpu phone case need to use coating liquid before printing
3. It is necessary to adjust the power intensity of the uv light when printing the soft case to avoid the deformation of the mobile phone case due to high temperature for soft phone case, uv lamp power need to adust to 30-40%, for hard case can be 70-100%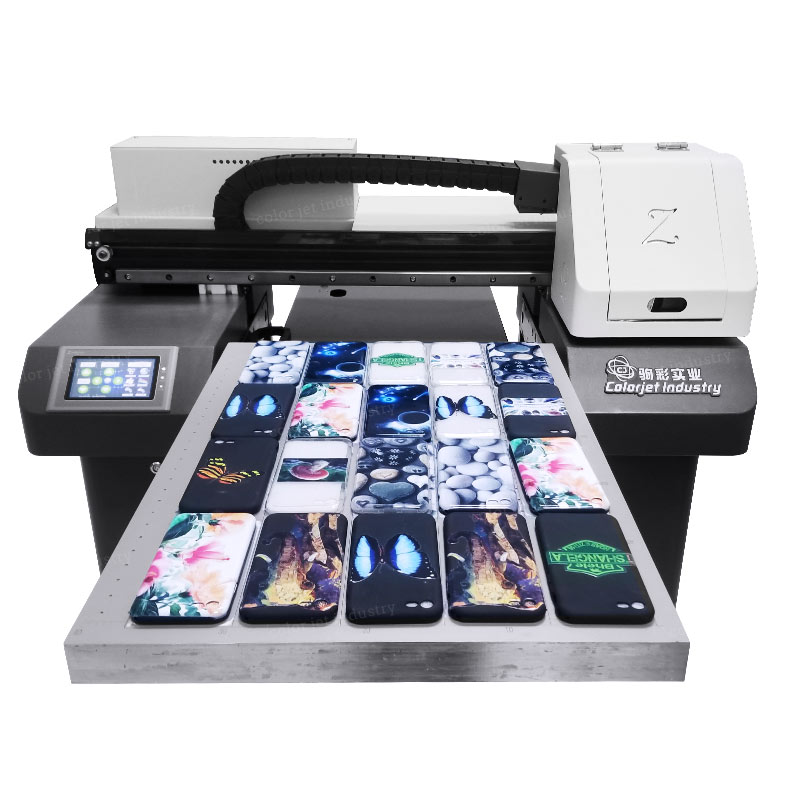 Jucolor UV LED printer is the ideal printer which customed phone case with your own photos and pictures.
the uv printer can allow you to print any images, photo, words, logo directly onto on any materials phone cover like Poly Carbonate, ABS, Leather, Synthetic Leather, and Poly Urethane. IMD, metal, wood, rubber, silicon. It has good durability and abrasion.
with white inks as base, this machine can print on any color phone case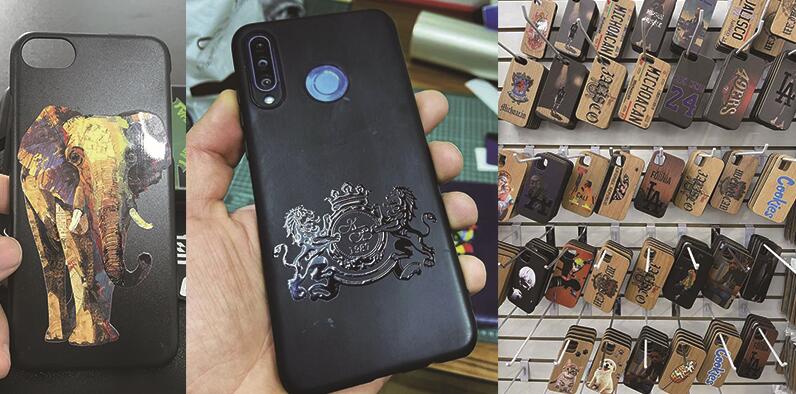 Good customed printing business
As far as we know, smart phones are becoming more and more popular, number of smart phones is increasing every year
Demand for phone cases as a protection for expensive smart phones has also risen sharply, customing phone cases have become a profitable hot business
The jucolor uv printer can print pictures in any color on mobile phone cases of any model and brand, like Apple, Huawei, Samsung, Xiaomi,
In cooperation with us, we will provide you with various solutions for printing mobile phone cases. Cooperate with us, we will work with you to develop your business
Unique pictures and bright colors, 3D embossed effect
The jucolor uv printer adopts the latest piezoelectric printing technology to ensure that high-quality, high-resolution pictures are printed on the phone case.
We support a variety of printing functions, 3D embossed printing, glossy effect printing, matt printing effect, high-definition printing, high-speed printing
---
Post time: Oct-12-2021