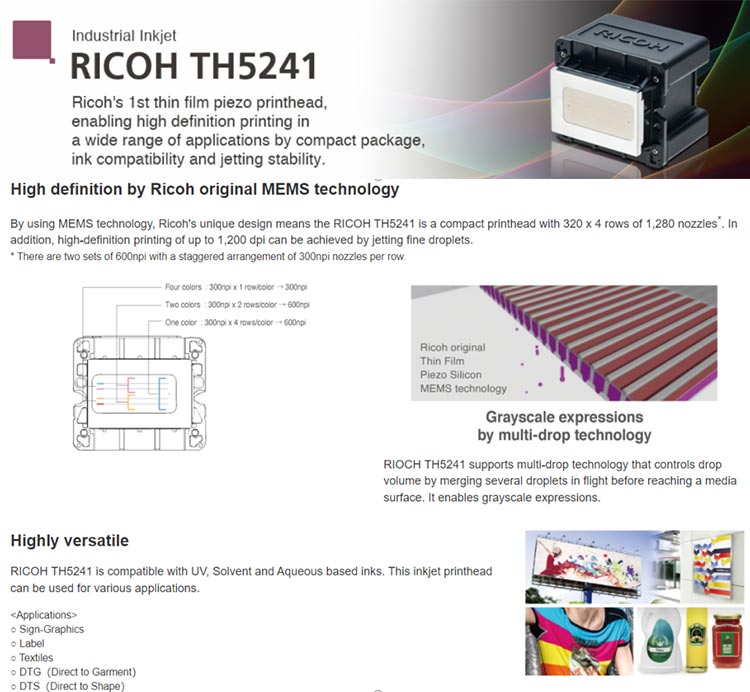 Ricoh G5I (TH5241) print head is the latest print head developed by Ricoh Company based on Xaar1201 print head, Ricoh G5I (TH5241) and Xaar 1201 print head can use same main board. G5I (TH5241) inherits the high-quality output  and high drop printing of Xaar 1201 print head,   also overcomes Xaar 1201 print head's shortcomings of unstable ink supply during long-term printing. It is a very advantageous uv ink printing print head.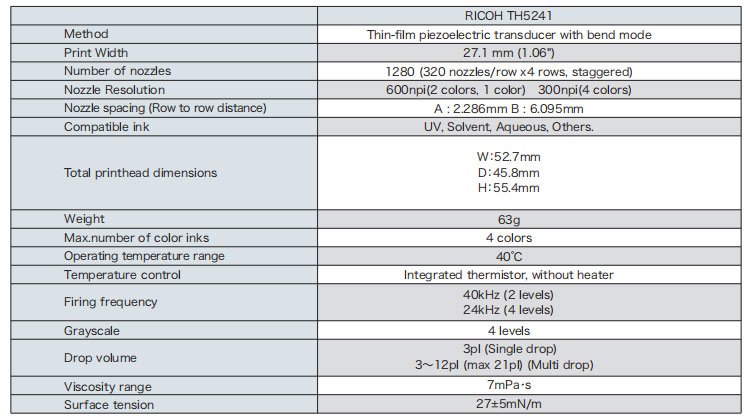 Ricoh G5I (TH5241) print head has 1280 nozzles, minimum Drop volume size is 3.0 pl, 27.1 mm (1.06") print wide, 4 colors, 4 levels Grey-scale, max printing resolution can upto 2400 dpi.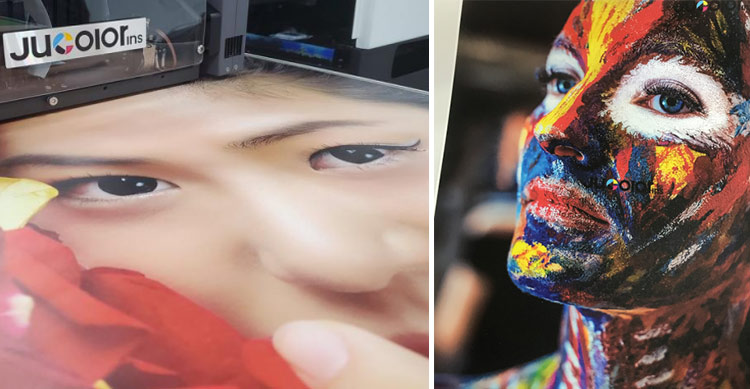 The 7mPa·s Viscosity range makes it compatible with uv led inks and has a longer lifespan, the lifespan can reach more than 2 years, and the 3.0pl Drop volume enables it to have higher print quality output than Epson I3200-U1 better.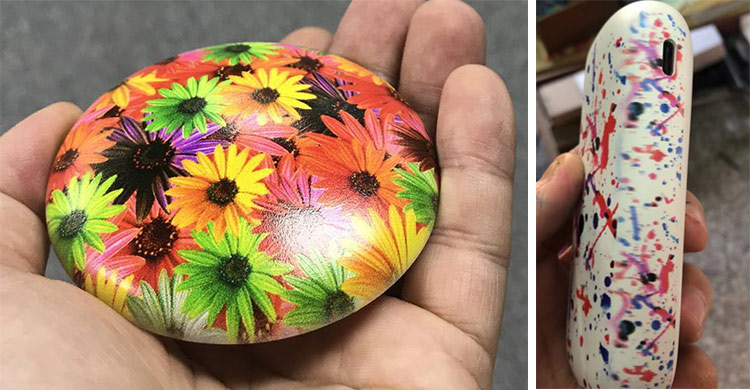 The high drop printing function is one of advantages of Ricoh G5I (TH5241) print heads. The jetting distance can reach to 14 mm, which greatly meets users'  high-drop printing needs for irregular surface material. Epson series print heads, the jetting distance is only 1-3mm, which cannot meet users' high drop printing needs.
Click the product to know more
---
Post time: Mar-21-2022