UV printer is multi-function printer that can print various patterns on a variety of materials with UV LED curable ink
For cylinder/ bottle/tube printing
We have two model of inkjet printer that can print on tumblers.UV flatbed printer and Cylinder/Bottle printer, different configuration different solution.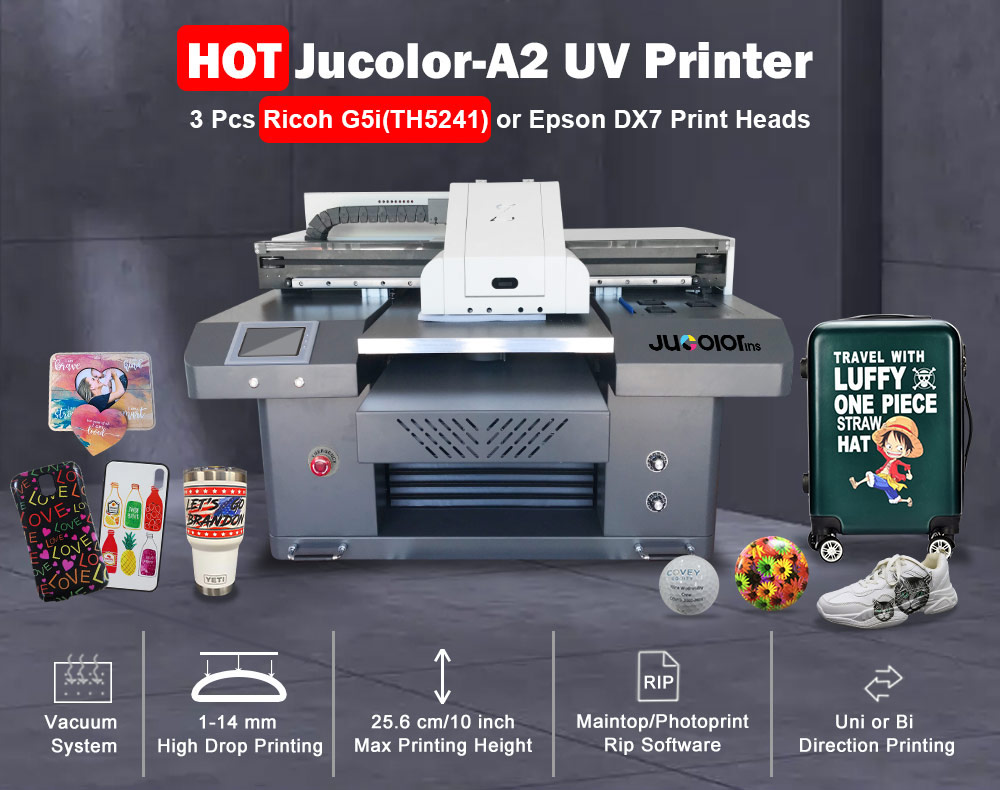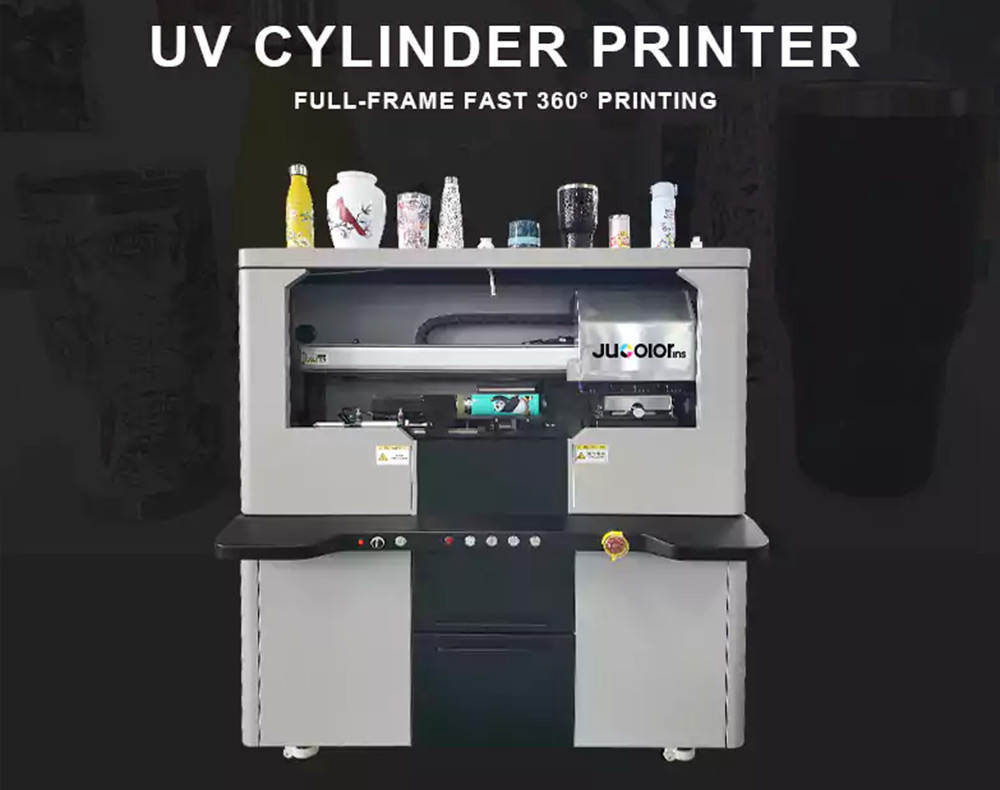 1、UV flatbed printer can print both flat surface materials and tumblers.UV printer for tumbler printing speed is not fast and can't print varnish,If you need print 360 degree with different shape tumblers then require special rotary bottle tray.
2、Bottle printer can print on different shape tumblers,  it print with fast speed and CMYK+White+Varnish one pass printing. Support 360 degree full cover printing on the tumblers, with Ricoh G5i print heads can get excellent printing quality.Accept high drop printing,the bottle mouth with a drop within 14mm can also be perfectly printed. Equipped with negative pressure system work stable and less maintenance,large workload, 7*24 printing no need power off machine.
If you need printing both flat surface and tumblers, each kind of product printing quantity is more average, no need printing varnish on tumblers our UV flatbed printer is suitable you , A2UV flatbed printer can print 96-120pcs per day, if need bigger size can chat with us get more details.
If you mainly print on tumblers ,pursuit of printing speed and need print varnish with glossy effect, maybe choose our bottle printer for tumbler printing is a smart . Bottle printer can print 400-500 pcs per day,high productivity.

---
Post time: Aug-22-2022