Welcome to Shanghai Colorjet Industry Co.,Ltd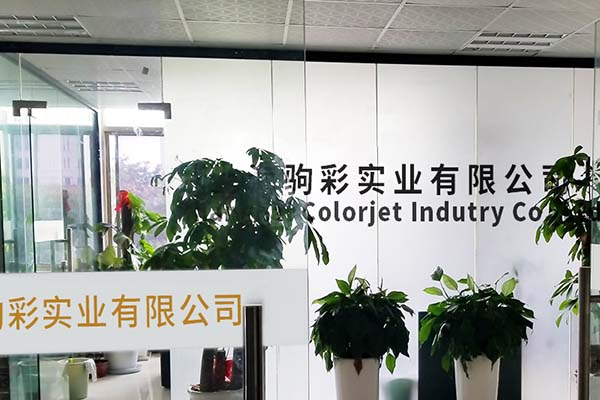 Colorjet Industry has been in digital printing and Roll cutting industry, digital uv printer and t shirt printer,  for years, developing new technologies for digital printers and Roll cutter machine, Whether you are new starter, or more experience in printing and cut field. we can provide tailored solutions for your requirements.
Our printers are widely used in advertise printing, phone and pad case,t-shirt printing, wood printing,ceramic tile printing, glass printing , metal printing, promotion items(medals,photo frames, package,leather,customized gifts , signage, home decoration and others in the world wide.
We have been working on building with best experience working for all  customers. Our sales and engineers are highly trained, experienced and professional.We offer our customers comprehensive and solutions to fit for different demands. We look forward to being of service to you. Join us for your printing business.

1. One Year Warranty, all lifespan service;
The problems, caused by machine itself, and there is no damage from a third party, must be guaranteed;
If the spare parts, due to external voltage instability, are burned, no warranty, such as chip cards, motor coils, motor drive, etc;
If the spare parts, due to packing and transporting problems, cannot work properly, are secured;
Print heads are not guaranteed, because we have checked each machine before delivery, and print heads cannot be damaged by other things.
2. Free replacement of new components;
Our machines' quality is 100% guaranteed, and the spare parts can be replaced free of charge within one year warranty. Print heads and some consumable parts are not included.
3. Free online consultation;
Technicians will keep online. No matter what technical questions that you may have, you will get a satisfactory answer from our professional technicians.
4. Free onsite guidance on installation.
If you help us get the visa and also bear the costs involved flight tickets, food, accommodation, etc, we can send technicians to your office, they will give you a full guidance on installation until you know how to operate the machines.